112-year-old French chateau-style mansion for sale in Vancouver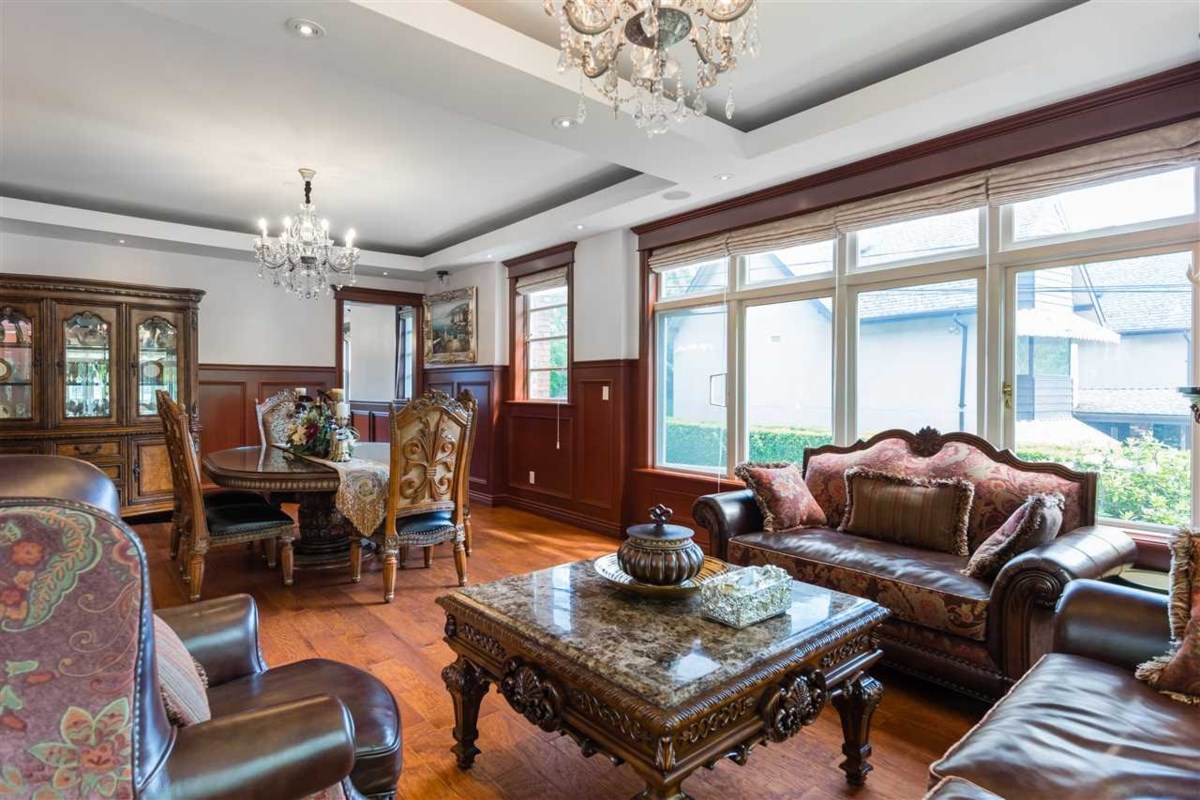 There is a lot of house in this house.
Built before World War I, this Shaughnessy house looks as much like a pristine museum as it does a home to live in.
Located at 1469 Matthews Ave., the house looks like a luxury mountain cabin from the outside, but inside it's much more of an ornate home. Nearly every room in the $14.69 million property has a chandelier, there are lots of hardwood floors (and walls), and furnishings appear to be from a French estate rather than a Vancouver neighborhood .
Although it looks very old (partly because it was originally built in 1912), real estate agent Jonathan Lu notes that there have been several renovations, including the dismantling of poles , a new foundation, a new basement and other works.
Along with all of the home's heritage vibe, there are a few modern luxuries, like a home theater, six-car garage (which is larger than many apartments, at 1,245 square feet), and a hot tub. .
In total, there are six bedrooms and eight bathrooms, as well as less common rooms, such as a solarium, a dining area (different from the dining room), a wine cellar and a second powder room. The master bedroom has two adjoining bathrooms and its walk-in closet even has its own walk-in closet.