3-week itinerary in Italy to Venice, Late Como, the Riviera, Rome and Amalfi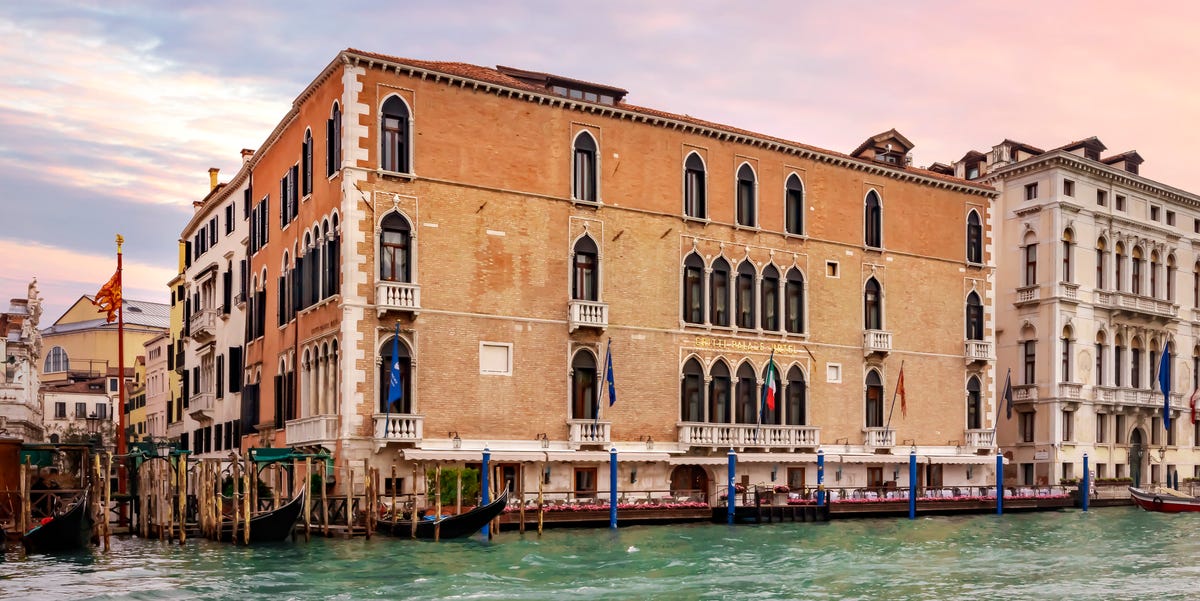 We left nothing to chance: you stay in famous hotels, with priority access to monuments, museums and culinary extravagances. More tips for aperitifs with a view. When can you go? Theoretically, now the borders are already open. But the details are still being worked out and a safer bet might be to plan for July. Chances are you'll never see Italy like this again, without the crowds.
DAYS 1–3: BATH IN BEAUTY — IN VENICE.
Or Venice and its islands. Why It is the object of our collective desires and will probably never be so free from tourists again. How? 'Or' What A private water taxi will take you from Venice Airport to (your choice) the Grand Gritti Palace; the Belmond Cipriani seaside resort, on the Giudecca; or the Londra Palace store. And then you set off for a private introduction (or return) to the highlights: St. Mark's Basilica, Doge's Palace, Rialto Market, Peggy Guggenheim Collection, Islands of Burano and Murano. Also get lost among the small streets, bridges and silent squares surrounded by palaces. There will be gondolas and Riva yachts on board, memorable meals and a perfect finale: a night at the opera at the famous La Fenice Theater.
DAYS 4–6: LIVE DOLCE FAR NIENTE – ON LAKE CME.
Or Lake Como. Why It has been a luxury resort since Roman times and they knew how to choose them. How? 'Or' What You will arrive by private car from Venice (with a brief stop in Verona or at the Allegrini winery). Major hotels include Villa d'Este (the one and only), Tremezzo (great new beach club) and Victoria (good for families). Over the next two days, with a guide and a boat whenever you want (or by bike, canoe or helicopter), explore the surrounding towns: Griante, Cernobbio, Como, Brunate, Bellagio, Blevio and Isola Comacina. And their restaurants. Too much excitement? There's still the dreamy floating swimming pool and spectacular gardens of Villa d'Este to consider, and the vast new T Spa at Tremezzo.
DAYS 7-8: CROON "LOVE IN PORTOFINO" —ON THE ITALIAN RIVIERA.
Or Portofino. Why Sandy crescent, colorful houses, floating yachts and the Splendido Hotel overlooking it all, what's not to like? (The refurbished Splendido Mare by the sea opened on May 1.) How? 'Or' What Arrive from Como by car, with a stop at La Raia winery, and after checking in, succumb to the glamor. Sip appetizers, enjoy delicious dinners and (on the second day) visit the other villages of the Italian Riviera from a private yacht.
DAYS 9-12: HAVE DRINKS WITH THE DAVID — IN FLORENCE.
Or Florence and the Chianti countryside. Why It is the cradle of the Renaissance and the place par excellence to experience Stendhal's syndrome: to swoon over an excess of beauty. How? 'Or' What Arrive after a stopover in Lucca, check in (the Four Seasons? Portrait Firenze? Villa Cora? Villa La Massa? Your call), and walk around: the Baptistery, the Giotto Bell Tower and the Duomo itself (tickets reserved you will enter and until you see Brunelleschi's dome). On the following days you will have an expert Uffizi guide and a special after-hours entrance to the Galleria dell'Accademia, for private aperitifs in the presence (gasping!) Of Michelangelo's David. Plus: tours with the city's master craftsmen, dinner with its chefs and a day trip to Chianti.
DAYS 13-15: REVERSE THE SWITCH IN THE SISTINE CHAPEL — ROME.
Or Rome. Why The Eternal City demands (and rewards) homage. How? 'Or' What Arrive by car after stops at two Tuscan treasures, San Gimignano and Siena, and check in at one of our five recommended hotels (the de Russie, De La Ville, the First Art Hotel and the Grand Hotel Villa Agrippina), followed by dinner in Piazza Navone. Over the next two days you will visit the city's highlights in a special access way: the Forum and Colosseum, the Vatican Museums (including the opening of the Sistine Chapel before anyone enters) . Haven't you seen the private Palazzo Colonna, one of Rome's oldest and largest residences, and its art-filled Galleria Colonna yet? Now you will.
DAYS 16-19: SMELL THE LEMONS – ON AMALFI AND CAPRI.
Or The Amalfi Coast and Capri. Why Because they're even more of a revelation now, minus the crowds. How? 'Or' What You've booked the fast train from Rome to Naples, where a driver will pick you up for a visit to Pompeii or the inundated city of Atlantis at Campi Flegrei (diving among ancient underwater villas) before continuing to your hotel in Positano (Le Sirenuse, Villa TreVille or Il San Pietro). Over the next three days: Go on an exploratory walk in Amalfi (the sights! The lemons! The flowers!), Making sure to visit Ravello, Amalfi Cathedral and the gardens of Villa Cimbrone. Sail on a private yacht to and around Capri. Relax on the Marina Grande beach in Positano. Or hike the aptly named Path of the Gods, both to cook up all the divine meals you eat and as a coda for your journey. You will return home the next day from Naples.
HOW TO BOOK:
This itinerary was developed with travel advisor Andrea Grisdale of IC Bellagio, an Italy specialist with 30 years of experience in the country, excellent insider access and an interest in both its pleasures classic and unexpected. Book it as is or work with Grisdale to customize it to suit your interests, time and budget. Contact Grisdale at [email protected] .
Click here for more travel inspiration from T&C
This content is created and maintained by a third party, and imported to this page to help users provide their email addresses. You may be able to find more information about this and other similar content on piano.io