6 reasons why Bendigo will add some warmth to your holiday this winter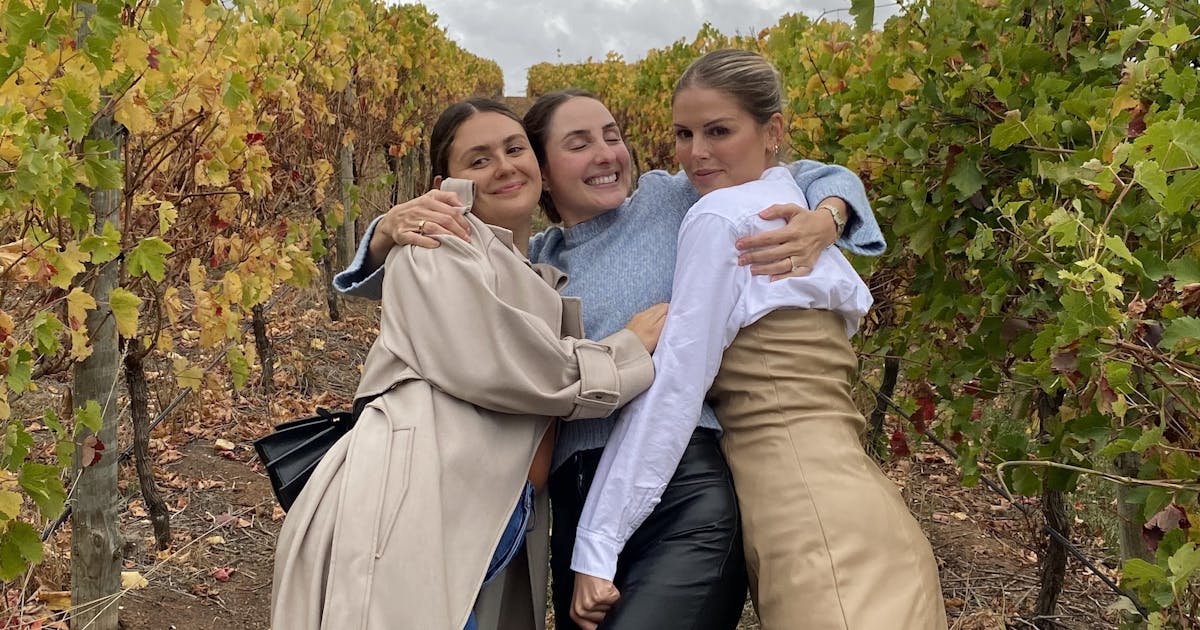 If the cool change caught you off guard, we've got the perfect way to say goodbye to the winter blues and ignite your senses during the chilly months.
A Proven Mood Booster, This Year The Ignite program includes over 40 events and experiences, making Bendigo a must visit this winter. Ignite embraces the cold darkness of winter, pairing it with the fiery intensity of amazing food and drink, passionate performers, and inspiring experiences designed to ignite your senses and imagination. With epic activities, pop-ups and installations taking place at notable local wineries, breweries and art galleries, this program aims to bring fire, warmth and taste to the cold season.
Here are all the best events not to miss in Bendigo this winter.
Elvis is in the building
In case you missed it, the king is enjoying a massive revival in the cultural zeitgeist right now and Bendigo has exclusive viewing rights to his iconic wardrobe this winter. Elvis: Direct From Graceland is an exclusive exhibition exploring the life and undeniable style of Elvis Presley. Feast your eyes on Elvis' aesthetic through his most iconic jumpsuits, vintage memorabilia and a selection of items treasured by the most iconic menswear icon of our time. You can see the exhibition from now until July 17 at the Bendigo Art Gallery for the first time in Australia. Go here for more details.
Take part in an unforgettable sensory experience
Head to beautiful Rosalind Park this winter to immerse yourself in the captivating sensory experience that is GLOW. From June 25 to July 17, the park will come alive with a series of vibrant installations that tell the stories of Bendigo through light, sound and color. Conjure up the winter blues as you ignite your senses surrounded by 600 colorful lanterns, one of 11 creative and historically significant installations. Read more about installation here.
Taste gourmet wines straight from the barrel
Forget the chilly weather as you savor some of the region's finest wines. Throughout the first weekend of July, Bendigo's the most emblematic winegrowers join forces to welcome wine lovers behind the scenes of winemaking. During the Barrel Wine Tasting Weekend, you will have the opportunity to visit the cellars, which are usually closed to the public, and taste a range of vintages straight from the barrel while learning about the art of winemaking. Book your place here.
Celebrate Australia's Mighty Sheep
Spend three days in mid-July showing your appreciation for all things wool. The Australian Sheep and Wool Show will come to Bendigo, bringing together the best sheep farmers and fiber enthusiasts in our country. Showcasing Australia's finest fleeces, you can expect to see glorious wool in all its forms, from historic fashion to wearable art.
Guide yourself to the Lamb Festival to taste delicious bites and attend a cooking class. Browse the more than 250 stalls, savor street food, and pet a few baby lambs, alpacas, and goats along the way. The festival runs from Friday July 15 to Sunday July 17, and you can find more information here.
Discover the joy of local craft beer
For all your craft beer lovers, there's no better way to explore the local flavors of Bendigo than at Bendigo on the jump. Every winter, on the last Saturday in August, Australia's best independent breweries team up with Bendigo's best watering holes to pay homage to the craft beer capital of regional Australia. Connect with Bendigo's heritage as you stroll from venue to venue, tasting specially brewed beers at each stop. Prepare your palette with more information here.
Immerse yourself in vibrant art and local flavors
Mark the end of winter and welcome spring at Bendigo's ever-iconic annual get-together Sleepless night. This event is a love letter to Bendigo, showcasing the diverse and powerful voices that help this vibrant community thrive. Held across the city on September 3, you'll find street food, light shows, live performances and other exciting events and installations hidden around every corner. Learn more here.
Ready to ignite your winter? Learn more about the fiery sensory experiences, gourmet food and drink, and unforgettable events at Bendigo's Ignite Festival here.
Image credit: provided
Editor's note: This article is sponsored by Bendigo Tourism and proudly endorsed by Urban List. Please support the sponsors that make Urban List possible. Click on here for more information on our editorial policy.