8 new DC restaurants to try this spring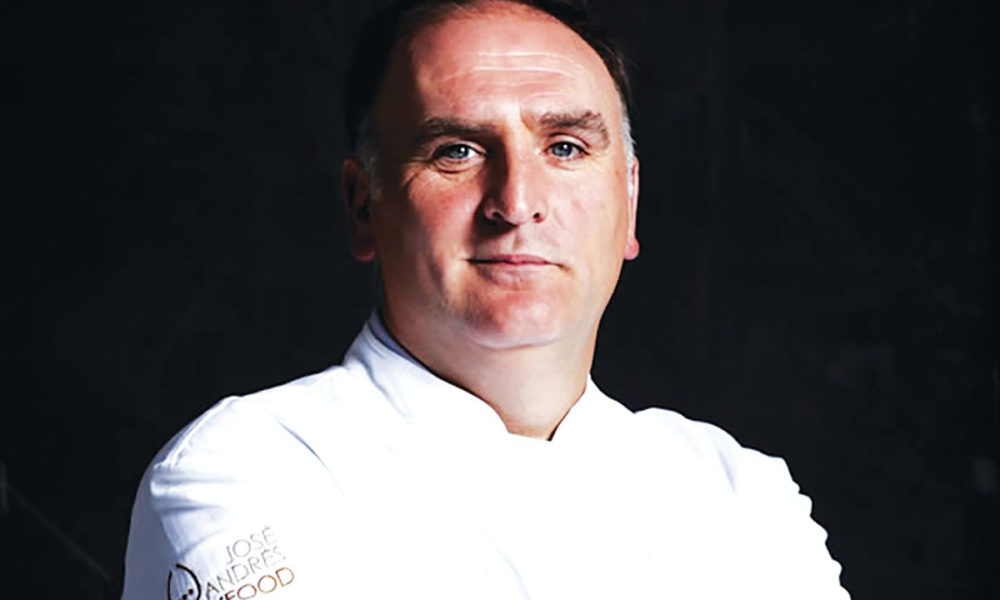 Delights run from morning till night at The Wharf's new Bistro du Jour, a sophisticated and laid-back French outpost that slips into a prime waterside space.
Courtesy of gay company KNEAD Hospitality + Design, this new restaurant offers a menu born out of a bistro on the banks of the Seine, serving coffee in the morning to champagne in the evening. His all-day culinary oeuvre begins with coffee (from La Colombe) and omelettes, and ends with dishes like a towering and meaty L'Americain bi-patty cheeseburger.
Taking over the sweet spot vacated by Dolcezza, Bistro du Jour is a sister to Mi Vida and The Grill, the two other KNEAD group's other southwestern waterfront venues. The group also runs several other formal and large format restaurants they have populated across the city.
Why bring French to the wharf?
"We've been here almost four years and we knew what the area was missing and acted on it," says one of the co-owners, Jason Berry. "We wanted something where people could walk in at any time of the day and find anything they wanted, from coffee and pastries to a full evening sitting."
The Bistro opens at 7:30 a.m. and serves this local café La Colombe, as well as buttery puff pastries from KNEAD partner Mah-Ze-Dahr Bakery. Breakfast service begins at 8:00 a.m. with brioche donuts, quiches, a "massive" Belgian waffle, and French toast topped with a blueberry compote and sweetened whipped cream.
Executive chef Treveen Dove – moving after three years to another KNEAD location, Succotash Prime) – oversees the offerings, a "greatest hits" tour of a typical Parisian bistro.
"Oeufs Sur Le Plat is to die for, with the buttery toast topped with a fried egg, sautéed mushrooms and Mornay sauce… It's so rich and delicious.
At 11 a.m., the Bistro switches to other traditional French dishes, such as French onion soup, tuna niçoise salad, steak frites, mussels in white wine and garlic butter, and a sandwich croque madame dripping with gruyère and creamy bechamel. A unique offering is whipped brown butter with radishes and crostinis. There are also gougères, warm cheese puffs sprinkled with Gruyère.
Arriving at 4 p.m., the dinner menu is even more complete, with additional dishes for the duck confit dinner (duck leg with green lentils and shallots in red wine); and a robust, earthy coq au vin (braised chicken with bacon, mushrooms and mashed potatoes); and a minced lamb shepherd's pie with mashed potatoes that would be right at home on a farm in the French Alps.
Due to space limitations, the Bistro does not have a sit-down bar. Still, beverage director Darlin Kulla, who has been part of the KNEAD family for more than four years, has crafted a focused menu of six craft cocktails. You will not only find a French 75 (gin, verbena, lemon, bubbles), but also a Manhattan and a "Champs Elysées" with cognac, chartreuse, lemon and bitters.
The bar itself offers only one brand of each liqueur: a gin, a rum and a vodka. "If you want vodka, you have Gray Goose," Reg notes with a smile.
Given the cuisine, there is a considerable French wine list exceeding 60 bottles, relying heavily on champagne and sparkling wine. There are also nearly 20 red, white, rose, and champagne options by the glass and decanter. The bar completes its offer with French aperitifs and bottled beer.
Notably, the majority of the restaurant's seating is located outside the building, in a newly constructed all-weather patio enclosure with nearly 70 seats. The owners designed the space to maximize waterfront views, capacity, and flexibility. On warmer days, the Potomac breeze is welcome to float around coffee drinkers; during the colder months, the windows roll down for a fully enclosed, air-conditioned space. The patio banquettes arrived directly from France and twinkling garlands dangle from the ceiling.
The interior is done up in Mediterranean greens, pinks and creams. Large windows welcome natural light during the day, but allow for a subdued atmosphere and ambiance in the evening. Traditional bentwood bistro chairs dot the space, and antique-style pewter tiles reflect classic Parisian flair. At the bar, the glassware display was created from a single panel of aged brass. At the back, a day counter offers coffee, pastries and drinks.
As the owners of Bistro du Jour are both gay men, they note that "our restaurants are meant to accommodate all customers of all backgrounds, creeds and demographics. We welcome everyone, which is the only way to run a hospitality organization.
"When you are part of a minority group in society," they say, "the only way to run your restaurants is to be inclusive, welcoming and hospitable leaders."
Although smaller than their other businesses, a French bistro right on the quay teeming with pedestrians "was the perfect fit," they say.