A record investment to meet the record regional tourism demand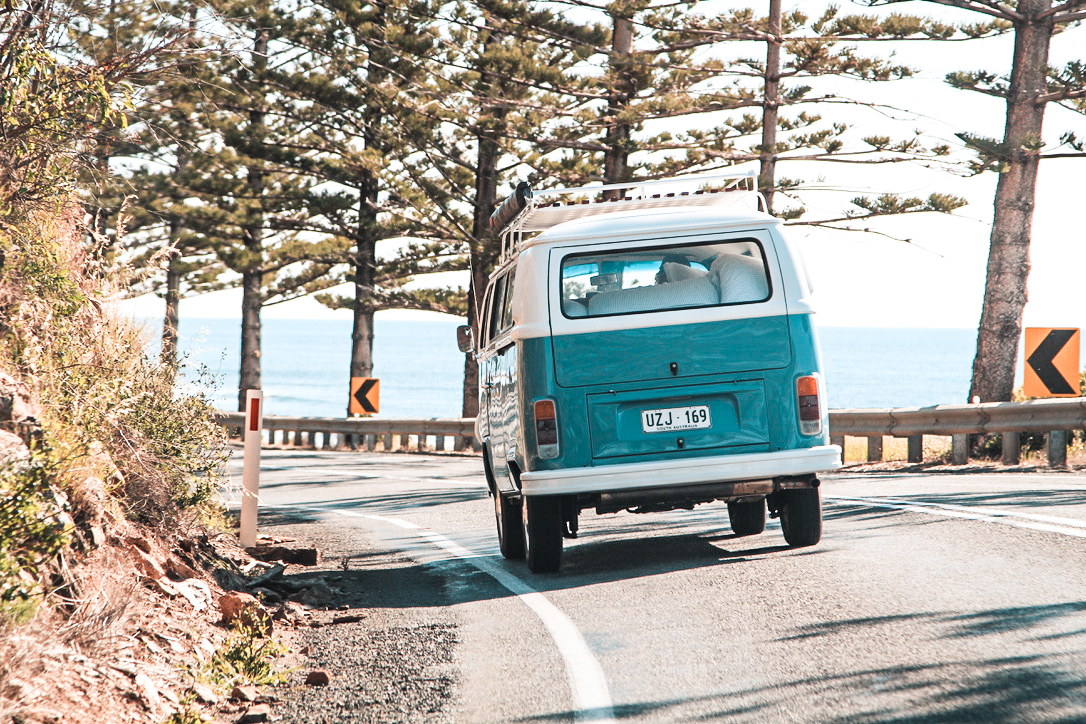 A major cellar door development, a multi-million dollar vacation park, a retro whiskey distillery and a unique Kombi camping experience are among the latest projects to capitalize on record and continuing regional tourism demand.
The latest round of grants from the South Australia Tourism Commission Tourism Industry Development Fund was released today, with nine new projects receiving grants totaling more than $ 1.8 million. dollars.
It brings the total number of projects supported by the Fund to 80, for a total value of over $ 56.8 million, spread across the 11 tourist regions.
Prime Minister Steven Marshall said the Fund is encouraging huge investments in regions of the state at a time when regional tourism demand continues to break records, supporting and creating jobs.
"Regional visitor spending rose 25% in the 12 months leading up to June, approaching pre-COVID levels of $ 3.5 billion, and intrastate spending hit a record 2.6 billion. dollars – this fund is helping our state's tourism operators capitalize on this huge demand and give visitors more reasons to come back and spend in South Africa, "Prime Minister Marshall said.
"We are not just building a stronger, more prosperous tourism industry – we are creating more jobs for South Australians now and in the future."
Nepenthe Wines in the Adelaide Hills is one of the latest nine projects to receive funding and will use its grant of $ 463,291 to unlock a more than $ 1.5 million development of its cellar door to include new experiences on site.
AVL Wines CEO Craig Garvin said the company is extremely grateful to receive support from the state government.
"The grant allows us to proceed with the project immediately, promoting the economic and social benefits of the project to the economies of South Australia and Adelaide Hills at a time when it is more than needed. The renovation will boost wine sales, create employment opportunities and encourage more tourism to the region from national and international markets, "he said.
A $ 500,000 grant to Discovery Parks Goolwa on the Fleurieu Peninsula will support a multi-million dollar development with new cabins, 3-bedroom homes, motorized sites and a new water park – which is expected to be relaunched in time for Xmas.
Director of Investments for G'day Group, Amanda Baldwin is "delighted" that the grant supports their vision of making Discovery Parks Goolwa a unique family destination in Fleurieu.
"This is no small upgrade – the property is being reinvented as one of the state's best vacation parks with a water park, outdoor cinema, natural playground coastal area and a significant number of new cabins and campsites. The total project represents an investment of $ 22 million, and alongside the exciting upgrade planned for the McCracken Country Club, Fleurieu will soon have a lot more to offer.
Barossa-based Kombi Camping is an RV rental experience that has jumped on the burgeoning post-COVID trend of self-contained camping and road travel. Her grant of $ 49,954 will allow her to rent two vintage Kombi vans on the road, to add to her fleet of vans that are proving extremely popular with locals keen to explore the state at their own pace.
Kombi Camping Owner / Operator Cooper Pratt said, "We are really delighted to receive this grant which will give our business a huge boost. This means we can speed up the refurbishment of two new motorhomes ready to let visitors enjoy Kombi life across The beautiful parts of South Australia.
Latest grant recipients:
| | | | |
| --- | --- | --- | --- |
| Region | Project | To agree | Total value of the project |
| Adelaide Hills | Union Bridge – development of a 1920s style whiskey distillery, brewery and cellar door, reactivating the disused cold store at Cudlee Creek. | $ 278,019 | $ 926,731 |
| Adelaide Hills | Nepenthe wines – the redevelopment of the Nepenthe Cellar Door to include high quality cellar door experiences and the transformation of the current facility into a hub for the Adelaide Hills Wine Association. | $ 463,291 | $ 1,544,304 |
| Barossa | Camping Combi – restoration and fitting out of two vintage Kombi vans named 'Mable' and 'Daisy' to be added to the fleet of Kombi Campers available for hire from the Barossa. | $ 49,954 | $ 166,514 |
| Barossa | Brockenchack wines – renovation of the existing property into a three bedroom house and a studio | $ 84,322 | $ 281,074 |
| Fleurieu peninsula | Goolwa Discovery Parks – development of 23 new cabins, 3 new 3-bedroom homes, 86 electrical sites, amenity blocks, camp kitchens and barbecue shelters, trails and road access, and a new water park. | $ 500,000 | $ 11,371,726 |
| Fleurieu peninsula | NRMA Victor Harbor Beachfront Holiday Park – development of 6 seafront safari tents with bathrooms and social area for glamping clients. | $ 195,170 | $ 650,567 |
| Fleurieu peninsula | Lady Bay Hotel – renovation of 28 hotel rooms, hotel lobby, wellness center and refurbishment of conference facilities. | $ 169,403 | $ 564,678 |
| Fleurieu peninsula | Paxton wines – cellar door renovation and upgrade to increase capacity to enable educational wine tasting experiences. | $ 27,617 | $ 92,057 |
| Riverland | Vista River – development of charming luxury accommodation on the cliffs by the Murray River. | $ 54,375 | $ 181,252 |
See the full list of grant recipients on our Tourism Industry Development Fund page.
/ Public distribution. This material is from the original organization / authors and may be ad hoc in nature, edited for clarity, style and length. The views and opinions expressed are those of the author (s). See it in full here.