AgTech innovation soars with $700,000 growth funding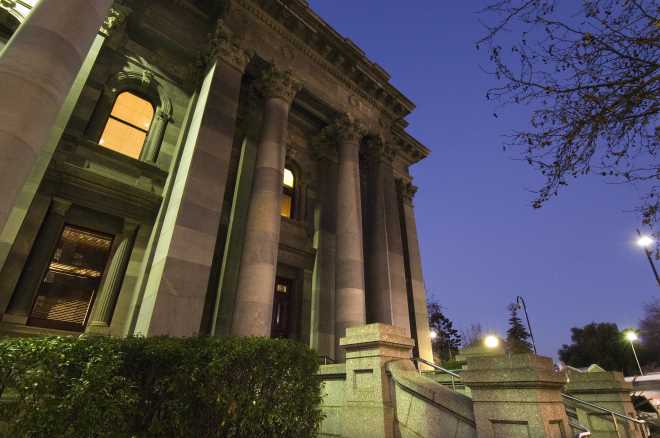 Nine innovative agricultural technologies benefiting primary production and agribusiness across the state have received more than $700,000 in grants under the state government's AgTech Growth funding.
Minister for Primary Industries and Regional Development Clare Scriven said the funding will accelerate the development and commercialization of innovative agricultural technologies in South Australia's agricultural sector.
The funding provides grants of up to $100,000 to projects that address a specific industry challenge in areas focused on:
digital agricultural software or hardware such as sensors, imaging, precision agriculture, data management
smart agricultural equipment such as robotics, machinery or automation
supply chain technology such as traceability.
Projects that will benefit from AgTech Growth funding include:
McLaren Vale Wine Grape and Tourism Association – towards creating high resolution digital maps of the vineyards of the McLaren Vale wine region.
Beston Global Food Company – to digitally capture the reduction in methane emissions from dairy cows through the use of feed supplements in a controlled trial on two dairy farms in South Australia.
Provenance Trust – towards a pilot project to implement traceability software to track the journey of grain from paddock to Coopers Brewery to make beer and eventually export barley to global brewers.
Coolsan – towards the development of an effective 'in-the-box' hydrogen peroxide (HPV) vapor generating product to help maintain quality and reduce spoilage of agricultural raw materials throughout medium and long.
Flux Robotics Pty Ltd – to build and demonstrate a mechanical weeding system initially for the horticultural sector before being extended to large scale productions.
Blue Farm Intelligence Pty Ltd – towards a pilot program to develop a software product prototype and rapid design to track and trace oysters through their life cycle, including cold chain temperature recording.
Australian Pork Research Institute Ltd – towards the development of a lab-on-a-chip sensing system to objectively assess real-time biomarkers that reflect animal pain, health and well-being, replacing costly subjective measurements current, and once justified, can be extended to other livestock industries.
Cropify Pty Ltd – towards developing a smart grading system that uses artificial intelligence and machine learning to identify defects and grade small red lentils (and possibly other legumes) with the aim of eventually replacing current subjective assessments of the classification of legumes.
Amanda Mader (Gumpara Wines) – towards the production and installation of three "load cells" at a vineyard demonstration site to enable the continuous log of berry weight to analyze the relationship between environmental factors such as waves of heat and rainfall and the pattern of berry weight gain or shrinkage during the period between grape ripening and harvest.
For more information on AgTech Gowth funding
pir.sa.gov.au/research/agtech/agtech_growth_fund
Quotation
Attributable to Clare Scriven
This AgTech Growth Funding will provide significant productivity increases and employment opportunities within our agricultural industries.
South Australian farmers have a long and proud history of being among the most innovative in the world, and this funding will increase opportunities to advance their AgTech, not just on the farm but throughout the supply chain. agricultural.
These projects will help our primary producers overcome the challenges and barriers they have identified and I look forward to seeing firsthand how these projects will be realized over the coming months.
Attributable to Erin Leggatt, Managing Director McLaren Vale Grape Wine and Tourism Association (MVGWTA)
This project will allow us to ensure that growers always have access to relevant mapping data, which will provide McLaren Vale winemakers with greater opportunities to test and apply AgTech solutions in their wineries.
Not having continued access to detailed maps, tailor-made to accommodate new agricultural technologies, has been identified by the MVGWTA as a significant barrier preventing growers from applying new AgTech innovations in their businesses. We are grateful for the support of the Ministry of Primary Industries and Regions to facilitate the continued adoption of technological innovation in the region.
Additionally, the maps created through this project will also provide growers with in-depth vineyard data, allowing them to manage their operations more holistically and helping them apply more sustainable practices and meet their commitments under the framework. of the Sustainable Vineyard Australia program.
/Public News. This material from the original organization/authors may be ad hoc in nature, edited for clarity, style and length. The views and opinions expressed are those of the authors.