Australian Foreign Minister announces 'long road' to stabilize relations with China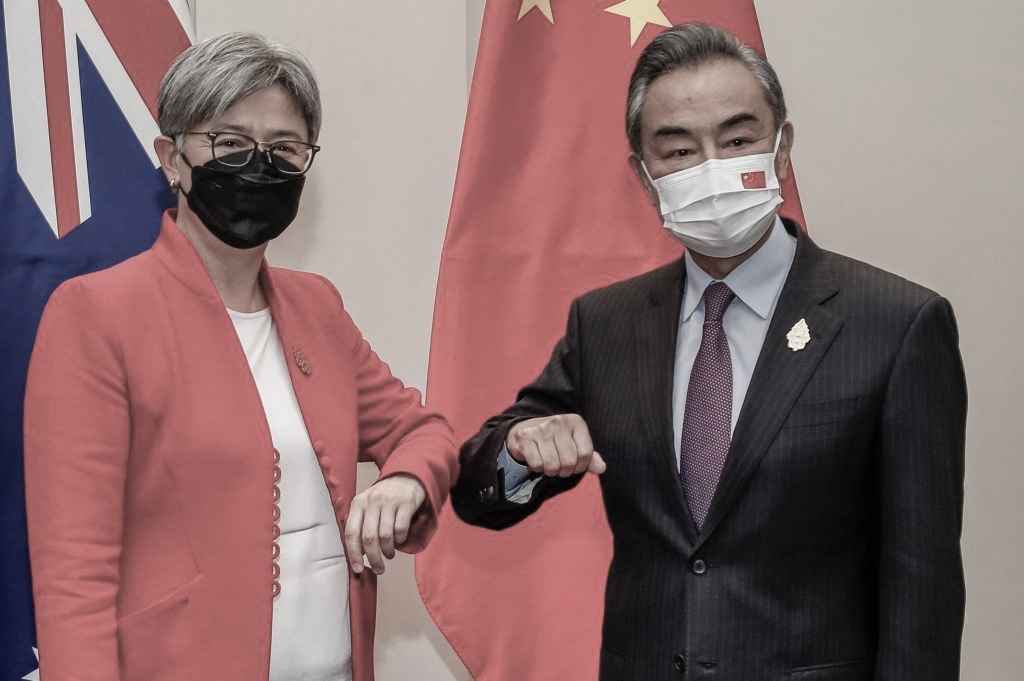 Australia wants to stabilize relations with China but expects it to be a gradual process, Australian Foreign Minister Penny Wong said Friday after a meeting with her Chinese counterpart.
Speaking to reporters, Wong said she had a "constructive meeting" with Chinese Foreign Minister Wang Yi on a series of issues on the sidelines of the United Nations General Assembly in New York.
She told Wang that the Australian government will "continue to speak on issues we deem necessary" and engage with China to stabilize relations that had been strained under the previous government.
"I think it's a long road and many steps will have to be taken by both parties for a more stable relationship," Wong said, according to a transcript released by his office.
"China is articulating its position. We articulate ours. In terms of questions of difference, the first of these is obviously the question of trade blockages and that is the question that I focused on initially," she added.
Wong also urged the Communist Party of China (CCP) to use its influence to help end the Russian-Ukrainian war, citing China's status as one of five permanent members of the UN Security Council. (P5).
"We encourage China as a member of the P5 with particular responsibility to uphold the UN charter to use its influence to end the war," she said.
Regarding Chinese military exercises around Taiwan, Wong said Australia adheres to the "one China policy," which includes economic and people-to-people ties with Taiwan, and urged the CCP to show restraint. detention.
China signed a "no limits" agreement with Russia in February, which stipulates that Russia recognizes Taiwan as an "inalienable part of China", while Beijing supports Russia's opposition to the expansion of the NATO.
Australia-China relations
China is Australia's biggest trading partner, but relations have deteriorated since Australia called for an investigation into the origins of the COVID-19 pandemic in April 2020 and China imposed trade bans on Australian exports.
Deputy Prime Minister Richard Marles said on Wednesday his government was working to restore relations with the CCP, but added that Australia would not sacrifice its national interests for the cause.
"We always advocate strongly in respecting our national interest, especially when it differs from other countries, and that includes China," Marles said, Sky News reported.
"Advancing our national interest is done by making sure that we engage with the world in a sober professional diplomatic war and that means stabilizing our relationship with China," he added.
Australian Prime Minister Anthony Albanese previously called on China to drop its coercive trade restrictions, which have swept away eight major Australian exports: beef, seafood, wine, honey, lamb, wheat, coal and timber.
"It was China that imposed sanctions on Australia," Albanese told reporters on June 13. "They must lift these sanctions in order to improve relations between Australia and China."
Victoria Kelly-Clark contributed to this report.