Château Cissac: A good French wine for the Welsh countryside (or wherever you are)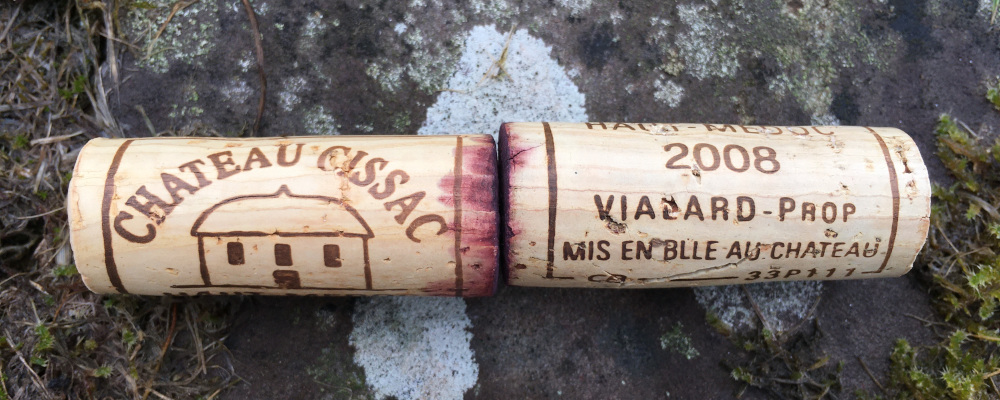 Prior to the COVID-19 hiatus, my family regularly spent August holidays each year in rural Wales to visit the branch of my in-laws who live in the UK I'm back for the first time since 2019, the reunion and re-access to the cellar of Cefnperfedd Uchaf, made me think of a wine that I got to know here, and the pleasure of revisiting it year after year, vintage after vintage.
My first visit to Maesmynis was in the mid 90s, before I had something like a family of my own, and just an interesting girlfriend who thought I should see where she spent her summers as a kid. (My wife was born in England to Canadian expat parents and moved to Canada with her mother as a child when her parents divorced.) What was a weekend and summer home in Wales is now the permanent residence of my father-in-law. law and his wife Nancy (another Canadian expat). Today the house and surrounding barns are a working lavender farm, cosmetics business, agritourism, boutique and tourist attraction.
I was immediately impressed by the beauty of the green valleys and rolling hills of mid Wales in the shadow of the Brecon Beacons and the Black Mountains. The routine for us in Wales then hasn't changed much in the last quarter century or so, and I was happy that we got back to it after the pandemic break. The days are spent hiking through fields full of sheep and looking for panoramic views over the high moors. Evenings are spent preparing dinner, using local ingredients, complemented by whatever looks good from the garden, and visiting the wine cellar.
Bill, my father-in-law, got his doctorate and went on to teach at Oxford. (One of his students was Boris Johnson.) There he developed an interest in wine and took the first opportunity he could to join his college's wine committee. The Oxbridge winemaking tradition, as I understand it, is firmly rooted in what the English still call, in some circles, Claret. Be that as it may, red Bordeaux was the order of the day in the 1970s, but the only wine on the menu that a young university student could afford was Château Cissac, a Cru Bourgeois from Haut-Médoc. . So his first purchase was a case from the 1970s, and he hasn't looked back since.
English wine critic, author, encyclopaedist and broadcaster Jancis Robinson calls Cru Bourgeois "a category of red wine properties, or crus, designated bourgeois, or a social layer below the so-called aristocratic classified crus". The idea being that those of us who have to work for a living might be able to enjoy well-made wines that don't break the bank but outshine reds destined for the supermarket shelves. Recent vintages of Cissac, when they arrive in Canada, typically sell for $30 to $35 a bottle.
Bordeaux bottles more wine than all the other regions of France combined. So while the few hundred Cru Bourgeois producers may be at the low end of the classification spectrum, they are still at the high end of the quality pyramid.
Cissac is, in my humble and extremely biased opinion, one of the best cru bourgeois. In 2003, Robert Parker praised the Vialard family who had done so since the end of the 19th century. write in Bordeaux: A Consumer's Guide to the World's Best Wines (4th ed.), he bluntly declares that "their beloved Château Cissac produces one of the best bourgeois wines in the central Médoc". Parker adds [Cissac] seems to have a growing following among American connoisseurs who have the patience to wait for its slow (for a Cru Bourgeois) but sure evolution.
Note Parker's emphasis on Cissac's ability to age. Because I married well, I had access, albeit intermittently, to a rolling vertical Chateau Cissac library that lasted about 50 years. In addition to buying every vintage of the wine "first" when it first comes out, Bill also buys wine at auction, so I had the pleasure of tasting Cissac from historic vintages like 1961.
1995 and 1996 were good years for Cissac, and I think Bill must have stocked up on both because there was a streak of a few years where he served them both at once. At first, the '96 was the crowd-pleasing hare, but then the '95 tortoise opened up and won the race.
Bill won't open a Cissac that's over 10 years old, and we don't have one every night; it remains a delight. On this year's trip, we enjoyed the 2008 in bottle and the 2009 in magnum. Both are mistakenly Cissacs with blackcurrant notes led by Left Bank Cabernet Sauvignon and a cedar finish. In this way, it is a pleasure to reunite with an old friend of a wine.
Of the two, despite being younger and in a larger bottle, it was the 2009 that hit the spot, mellowed, still good on fruit and acid, and holding a tannic structure that is melted into a velvety wash. The 2008, meanwhile, was crisp and full of energy, with hints of purple blackberry to complement the cassis. If the 2009 was a wine for quiet contemplation, the 2008 still had a harsh youthful character.
Bill told me over dinner with one of the wines that Cissac fans had discussed whether recent vintages were made ready to drink sooner. It may have as much to do with global warming, which has flattened the variation of vintages in Bordeaux and all but guaranteed ripe fruit every year, as a premeditated marketing decision.
It does not matter how old a wine is if it is well made and gives pleasure to its drinker. And yet, wine is more than just a beverage, and the tension between the consistency of wine produced in the same place over generations and the unpredictable variability of wine from year to year makes wine tasting all the more fun. Guess we'll see what happened to Cissac in a few years when we get into the 2010s.