Clint Nolan makes another move to Subiaco with La Condesa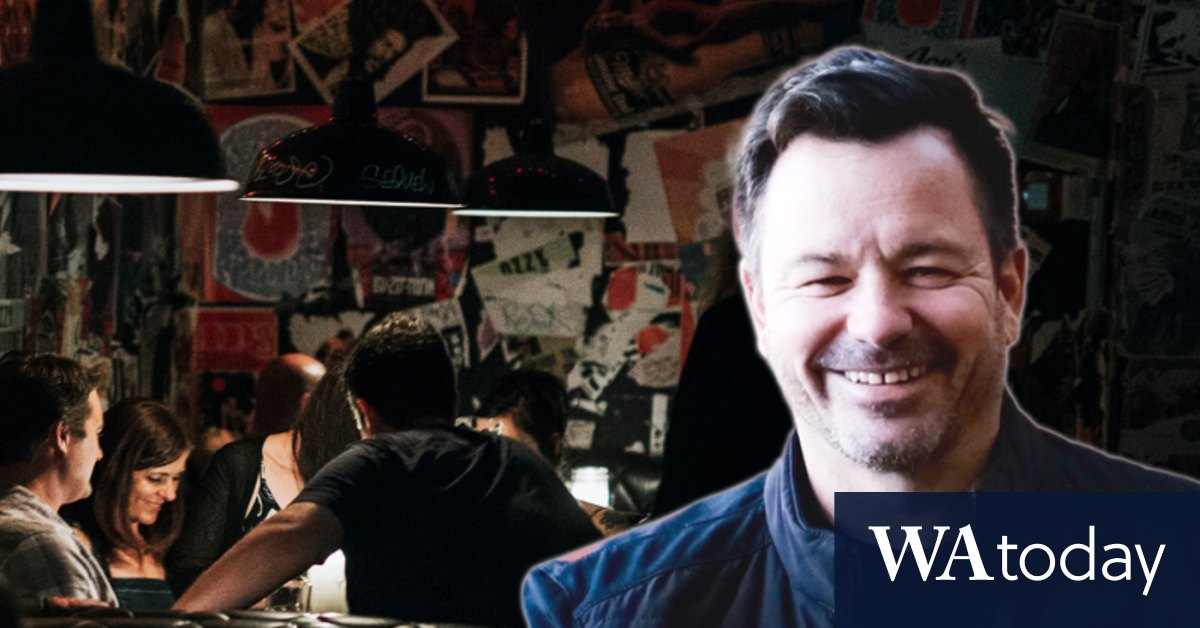 "I create places that I love and hope our customers do. I'm probably a little OCD about this, but every customer touchpoint: napkins, glasses, chairs, cutlery, menu, wine list, service standards, decor, even the washroom design must be signed by me.
"Don't get me wrong, I'm not a control freak, it's just that a good customer experience is all of that. I care about the entire customer experience, from the moment they walk in to the moment they leave. It's not just about food or alcohol. It's about everything.
It is a unique vision. Which might explain how he can get away with a gritty American-style dive bar – Joe's Juice Joint – without resorting to squeaky cliches or it comes off as a Disneyland simulacrum of a hard liquor dive bar. living; which it is, by the way. Had Joe been created by a design firm, one suspects it would have been exactly what Nolan hates: a nerdy, half-baked themed bar.
"We're very proud of the fact that Joe's is a shitty bar," he laughs.
Since his debut 11 years ago with La Cholita, Nolan has grown his eight venue business with unerring focus, which may explain why he's never had to close a venue due to lack of success. Although COVID has wreaked havoc on his businesses like the hospitality industry, Nolan has retained a core management team and weathered the onslaught. Just.
"There were many sleepless nights," Nolan said. "With over 200 employees to pay each week, it was a challenge to keep the wheels turning."
Nolan is one of Perth's most successful operators and one of the few WA hospitality titans – think Andy Freeman, Miles Hull, Adrian Fini – who rule the WA hospitality roost, but he's at the the less in public terms, the less known. It restricts the term "high-level hotel operator". "Nah man, I'm a stealth operator, that's how I like it."
Nolan "grew up in the hotel business sweeping, cleaning and setting tables" in the pub where his mother was the cook.
"We would go to the hotel after school and at the end of the day, I would fall asleep at the wine shop. Mom would put us in the car at the end of her shift and we would drive home. I progressed to making garlic bread…I fell in love with the craft and the kitchen.
Fast forward 10 years and in 2004 the now skilled and experienced chef opened Harvest in North Fremantle. Suddenly everyone was talking about this brilliant young chef called Clint Nolan. Harvest has won awards and accolades. National glossy magazines sprung up. Restaurant critics loved her cooking. Getting a reservation has become a blood sport. It was the first restaurant in WA to have its own vegetable garden.
"When I opened Harvest, it was six years before I took a vacation. Work-life balance didn't exist then. Not like now.
He sold Harvest in 2013, two years after launching La Cholita in Northbridge, but the work-life balance disappeared as he opened seven more locations, all in Northbridge. The Condesa will be his ninth.
Why Subiaco? "The building was perfect for us and I think Subi lacks a bit of diversity. This is a thoughtful and smart decision for us.
Nolan is coy about the menu, but his website tells us "La Condesa is where Tulum meets SoCal Mexican cuisine. Expect seasonal fruit cocktails, local seafood and mouth-watering tacos.
Not your old school Mexican then. No grizzled, sloppy guacamole; refried beans and pitchers of nasty sangria. If you love the zesty, tangy, and fresh flavors of Mexico, amplified by great ingredients, an epic drink list, and a love of all things Mexican, Clint Nolan's new Subiaco Bar might just be the ticket.
REMARK: La Condesa is scheduled to open mid-September at 483 Hay Street, Subiaco. It will be a seven-day operation.
Follow WAtoday on instagram, LinkedIn, Facebook and Twitter for handpicked selections of the biggest local, national and international news of the day.
Rob Broadfield appears fortnightly on Liam Bartlett's 6PR Mornings Show.