Column: Australian wines to quench summer thirst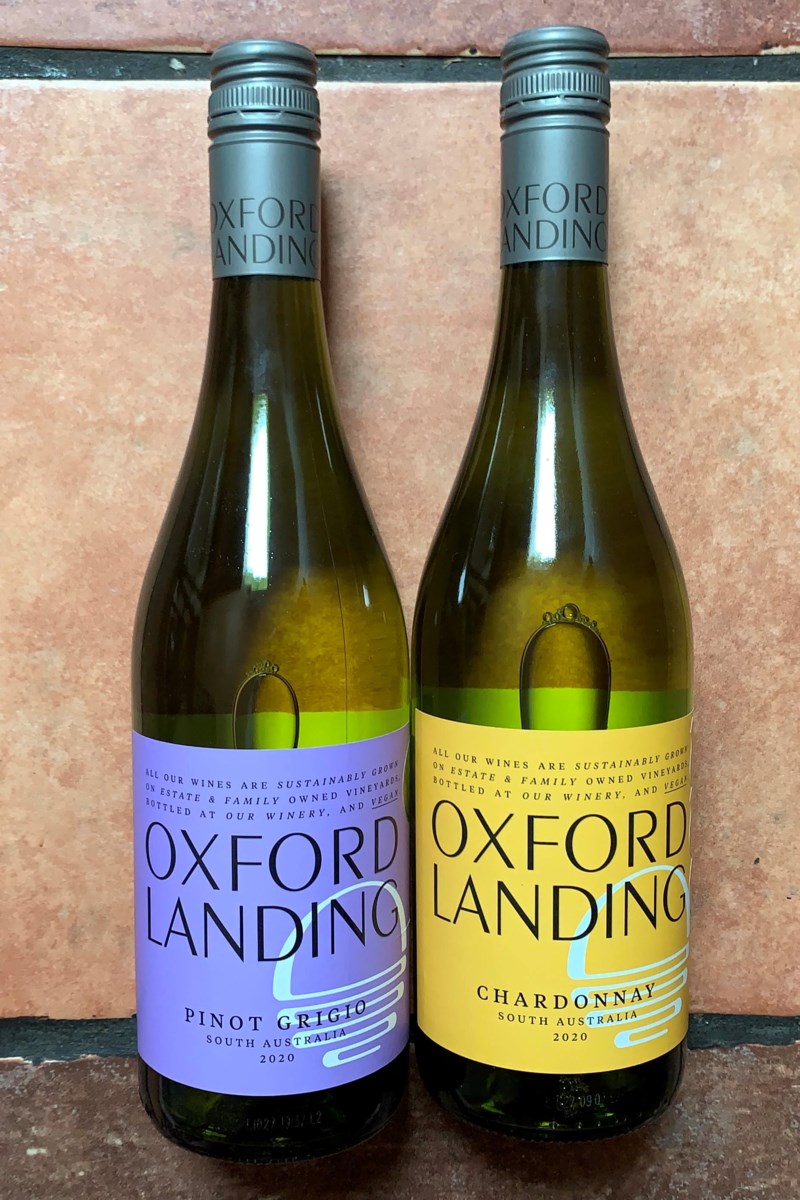 Today's wine list includes two very affordable Australian whites that are perfect for informal enjoyment on sunny August days. Oxford Landing wines have been in local stores for over two decades, but they've recently updated their look with eye-catching colorful labels.
Oxford Landing is located in the Riverland of South Australia along the Murray River, the longest river in Oz. This huge region produces half of South Australia's wine. Like our Okanagan, the Riverland was a dry desert until irrigation came to town. Thanks to a pair of Canadian engineers, George and William Chaffey, Murray's water flowed over the arid lands and agriculture flourished. Soon, vineyards, orchards and jobs for locals and new migrants flourished.
In the beginning, Riverland wines were sweet "plonk" resembling port and brandy, as was the fashion of the 1950s and 1960s. By the 1970s Australian tastes had evolved into table wines, and the Riverland produced a lot of it with the bag-in-the-box packaging invented by Australia.
A Yalumba winemaker in the famous Barossa Valley, Wyndham Hill-Smith realized the potential for producing quality wines in the Riverland and, in 1958, began planting Cabernet Sauvignon, the largest vineyard in the States. His son, Robert Hill-Smith, established the Oxford Landing vineyard in 1990.
Today the winery is progressive and sustainability is an important part of their philosophy. Reducing their carbon footprint, limiting irrigation, 100% recycling of wastewater, establishing an organic vineyard, and regenerating native flora and fauna are just a few of the ways from which Oxford Landing has reclaimed nature.
Its aim is to capture the natural flavors of the fruit, wild fermentation with yeast indigenous to the vineyard starts the winemaking process, artisan techniques to enhance the wine experience, so that Oxford Landing wines are affordable and affordable for the public.
First up, a 2020 Oxford Landing Pinot Grigio ($ 15.98 at Everything Wine; 86 points). It delivers a delicate but attractive nose of pear, mango and vanilla followed by a delicious flavor of fruit salad of pineapple and mango.
After fermentation, the wine was left on the lees for three months and stirred regularly to create a creamy texture. Because the grapes were harvested during a balmy February with cool nights, there is plenty of refreshing acidity that continues with the fruity finish.
Savor Oxford Landing Pinot Grigio with Mexican Chicken Salad with Taco Chips and Black Bean, Corn, Green and Red Pepper, Tomato, Cucumber, Sweet Onion, Chili, Salsa lime and cilantro.
Another affordable and flavorful white is the 2020 Oxford Landing Chardonnay ($ 5.98 at Everything Wines and Kitsilano Wine Cellar; 88 points). a delicate kiss of oak, which allows you to appreciate other premium qualities of the wine. You won't get splinters on your tongue from an oak overdose!
Expect this golden Swiss chard to deliver a kiss of toasty aromas with alluring scents of vanilla and tropical fruit. On the palate, you can enjoy the flavor of peaches and honey with the juiciness that comes with balanced acidity.
The estate recommends serving their Swiss chard with a couscous salad with shrimps and candied lemon. It looks beautiful to me!
Eric Hanson has been a lifelong Richmond resident, retired teacher and wine educator. Eric has also taught wine appreciation classes in Richmond and throughout Metro Vancouver for many years. He continues to be a journalistic ambassador of the enchanting world of wine through his weekly column.