Column: Exciting Developments at TIME Winery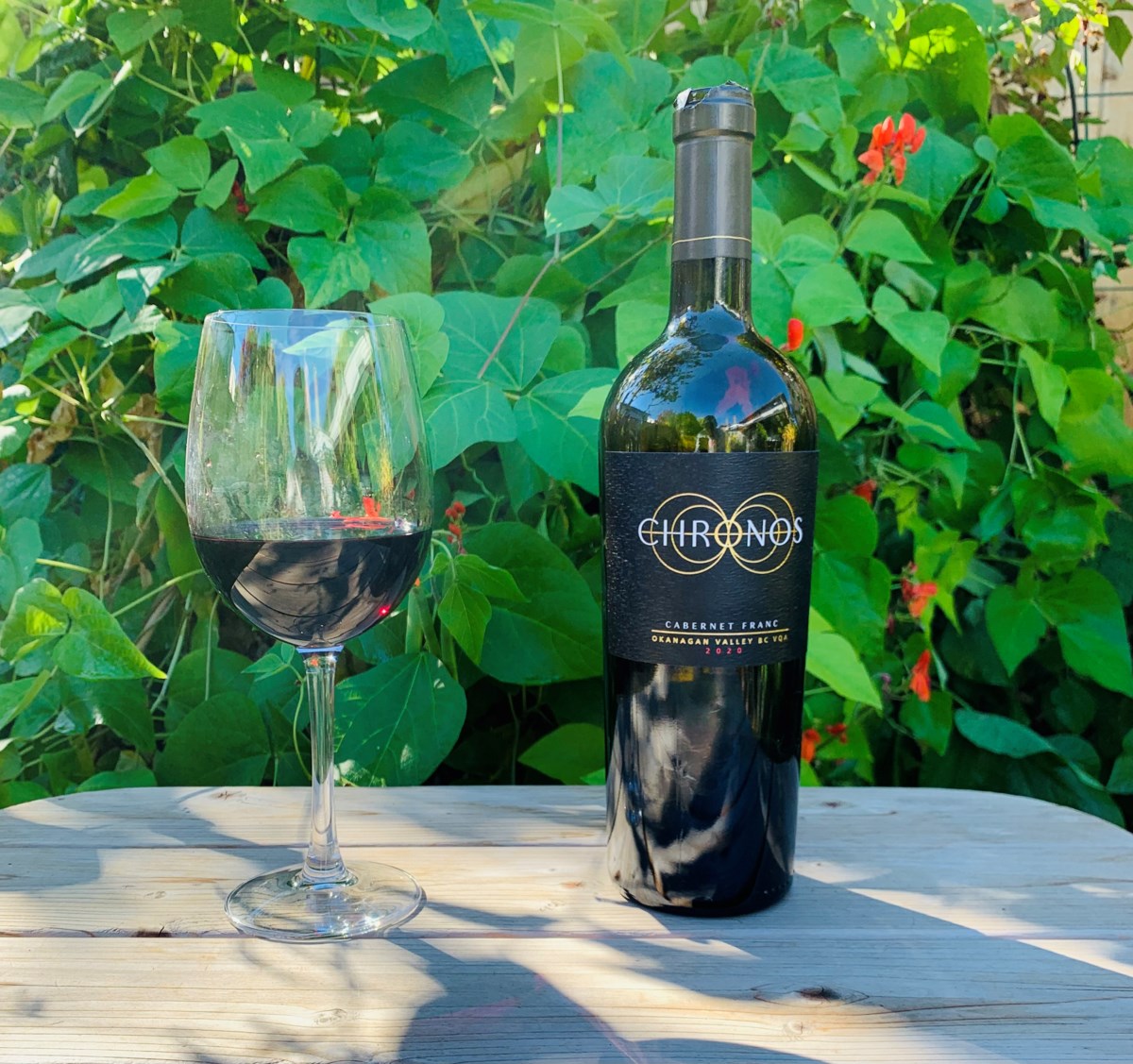 New faces and new wines at a Penticton winery.
There have been many exciting new developments at TIME Winery and Kitchen in downtown Penticton. After TIME founder and grandfather of the modern BC wine industry, Harry McWatters, passed away in July 2019, the winery was purchased by Ron and Shelley Mayert. The new owners were excited to enter the industry and grow from the legacy the McWatters family created. They brought a fresh perspective to the project and were eager to build relationships with industry partners, winery customers and a family of talented employees.
Take TIME winemaker Lynzee Schatz, for example: For the first time since becoming a winemaker in 2019, Schatz has been involved in red wines from start to finish. "I am thrilled to release and share the 2020 Chronos red wines which will be the first red wines from the Chronos label," she announced.
Cabernet Franc is the fourth most planted red grape variety in British Columbia with 12% of plantings. The Cab Franc grapes were hand-picked and sorted and fermented in whole bunches. They were left on the skins for ten days and aged in 20% new French oak for 16 months.
When you uncork the 2020 Chronos Cabernet Franc (about $30; 91 points, outstanding), you're greeted with a lovely, popping sound you'd expect when uncorking a fine bottle of wine.
Everything about this wine has depth and complexity. There is a deep dark opaque ruby ​​in the glass with a variety of appealing scents: red and black berries, vanilla, violet, cigar box, earthy aromas and spicy notes. The full-bodied red has flavors of raspberries, strawberries, blackberries, cherries, herbs and a hint of red peppers. The tannins are firm and the beautiful minerality ends in a very long fruity finish. Decant for two to three hours.
Goes well with any barbecue: burgers, Portobello mushrooms, grilled tuna with smoked chicken, or pâté and terrines.
The release date is tomorrow October 1 and is available at Oliver's Penticton Winery and District Wine Village as well as Save-On Food VQA stores.
The home base of the four wine labels in the TIME Family of Wines is at TIME Winery & Kitchen in Penticton: McWatters Collection, TIME Winery, Evolve Cellars and their new premium label, Chronos, named after the Greek god of time.
Also on the list of upcoming red wines are Chronos Merlot, Syrah and Cabernet Sauvignon.
There have also been creative changes in the kitchen with a new chef and a new menu. Executive Chef Damian Cole of Sunny Jamaica and Fairmont Jasper Park Lodge offers new dishes that pair well with TIME Family of Wines. Recent items on the menu include jerk chicken tacos with Okanagan fruit salsa alongside the tangy vegan triple dip of bruschetta, garbanzo hummus, olive tapenade and toasted flatbread. Look for more new items such as clams in coconut curry with roasted peppers, grilled focaccia, tomatoes and cilantro, and steak with street corn, roasted tomatoes, pickled red onions and chimichurri.
And there is more good news. The cellar's original savory burger with a homemade chuck and brisket patty, Pacific rock cheese, bacon jam and crispy fried onions will be on the menu forever!
At TIME Family of Wines, the team has achieved exciting growth in the front and back areas of the winery. Kevin Curtis is the new Director of Sales and Marketing, Will Roberts is the Direct-to-Consumer Coordinator, Tom Swope is the Restaurant Manager, Kelly Mitchell is the Sales Coordinator and Maja Syska is the Cellar Master.
And the good news keeps coming. TIME Family of Wines has opened a second location at the District Wine Village in Oliver. There is a daily tasting from 12pm to 7pm as well as new Vintage tastings and food on the weekends. From the weekly night market to live music from amazing artists, the District Wine Village is a must-visit destination!