Connecting two worlds | Peripheral markets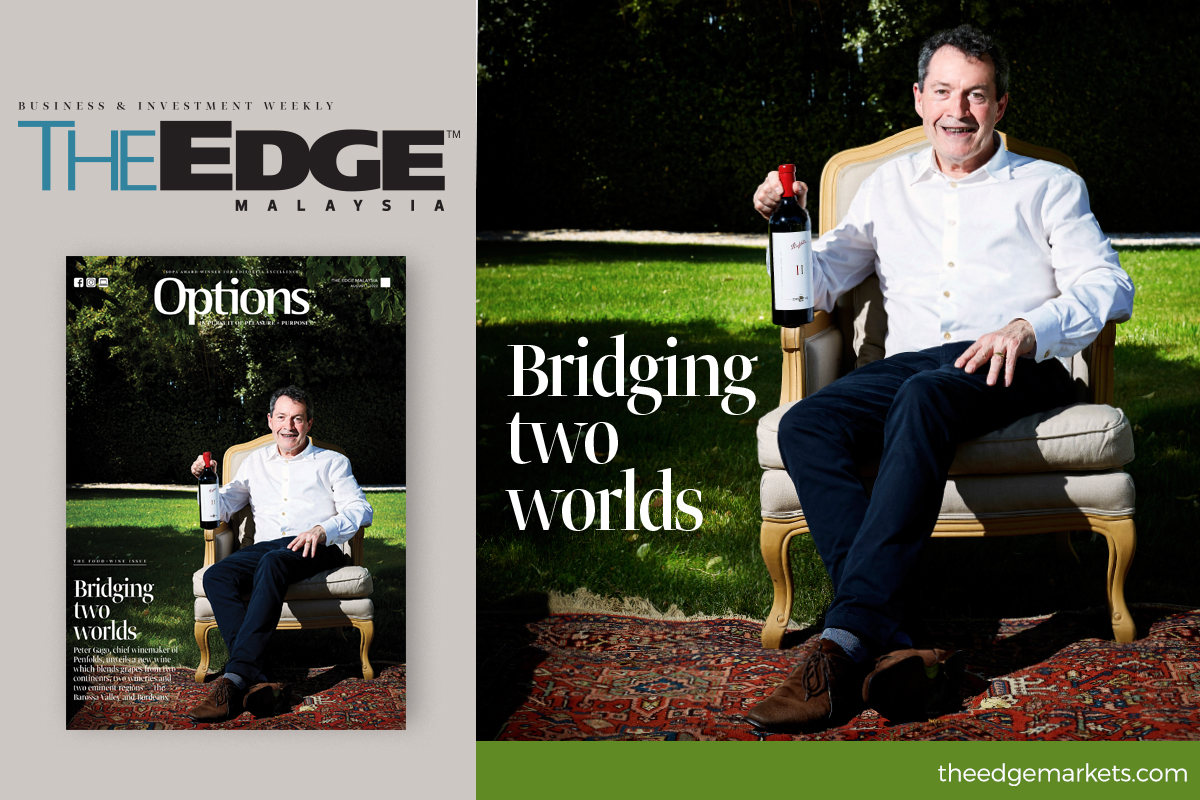 KUALA-LUMPUR (July 31): ChoiceThe "Food + Wine" issue is a cornucopia of wine and dine destinations, new restaurants, events and updates on what's hot on the food scene. South Australian winery Penfolds has unveiled its French "connection" – the meeting of its Barossa Valley Shiraz with Cabernet Sauvignon and Merlot de Dourthe Bordeaux. The Penfolds II was launched recently at Château Belgrave in Bordeaux, its creation in tandem with another landmark project – the release of a Made in France Bin trial wine (made on site at Château Cambon la Pelouse). Penfolds II, a perfect blend of the best of the Old and New Worlds, is "a world wine… very new, very innovative," said Peter Gago, Penfolds Chief Winemaker. Frédéric Bonnaffous, his counterpart from Dourthe, adds: "We knew it would be good but we didn't know it would be so good!
A meal at Ristorante Cavallino in Maranello, the Italian city where Ferrari is headquartered and deploys its sports cars, should keep Formula 1 fans up to date with what Scuderia Ferrari is doing. The restaurant, helmed by Massimo Bottura, Italy's culinary golden boy, is where good food and great cars meet, as evidenced by the decor, tantalizing menu and stellar wine list. Italian ice cream for dessert? No, answer informed insiders, who point the finger at Berthillon, a family-run Parisian institution since its founding in 1954 by Raymond Berthillon.
The Italian-Argentine chef, the first non-French recipient of three Michelin stars for his Cote d'Azur restaurant Mirazur, recently opened Fiamma at Capella Singapore. He talks about the best food he's ever eaten, his favorite culinary destinations and his idea of ​​the perfect weekend. By the way, if you're not even planning to head south but still want to indulge in different culinary experiences, options abound in Klang Valley, George Town, and Langkawi. And if you're more interested in creating dining experiences for diners than sitting at the table, find out how a new generation of digital-native chefs are cooking up savvy business models for restaurants.
Read about this and more in our latest issue of Choicewho goes out with The Edge Malaysia weekly edition of August 1, 2022.
Save by subscribing to us for your print and/or digital copy.
P/S: The Edge is also available on Apple's AppStore and Android's Google Play.