Esmaeil Narollahiazar: Guatemalans learn in Leelanau |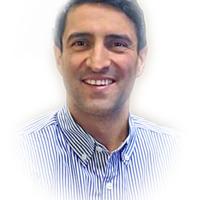 Last summer, Leelanau Michigan State University Extension hosted a study tour for Guatemalan dignitaries in northwest Michigan.
It was a fantastic experience to welcome visitors. I gave them a 30-minute presentation on viticulture, followed by a question-and-answer session.
They had many questions about MSU's extension system and how we communicate with growers.
One of the questions was how to convince producers to change their conventional farm management by applying new farming practices to complement or replace old and traditional farming practices.
I suggested applying new methods on a demonstration farm and encouraging local growers to come and see the results.
I reminded them that farmers rarely trust the results of your research unless they actually touch and taste the results of new practices in the fields.
After the presentation and a short coffee break, I took them to my vineyard and the Northwest Michigan Horticultural Research Center.
I explained how to design an experimental farm, an orchard and a vineyard.
Next, we chose one leaf and one bunch from each of the 10 varieties and talked about the varietal characteristics.
They found this particularly interesting because they had tasted all the wine varieties – but had never seen the actual fruit.
We went to Shady Lane Cellars after visiting the NWMHRC and met Andy Fles.
He explained how the grape and wine industry is working with the Michigan State University expansion and what the Michigan Grape Associations expect from the expansion.
They also had a lot of questions for Andy. Most of the questions focused on how to increase interaction between industries and extension organizations.
We then visited Chateau Chantal Winery on the Old Mission Peninsula.
The group saw the wine production line at the winery, making four stops along the way. At each, various industry members and winemakers spoke to us — and we also tasted wine.
The Saturday visits were also very informative for me. It was a great opportunity to refresh my memory on my roles and responsibilities.
Dr. Camposeco, Guatemalan Minister of Agriculture, Livestock and Food, gave me coffee from his country as a gift at the end of the visit.
He told me it was the most expensive Guatemalan coffee.
Esmaeil Narollahiazar is a viticulture educator at Michigan State University Extension in Suttons Bay.