First Look at No Way Rosé in Federal Hill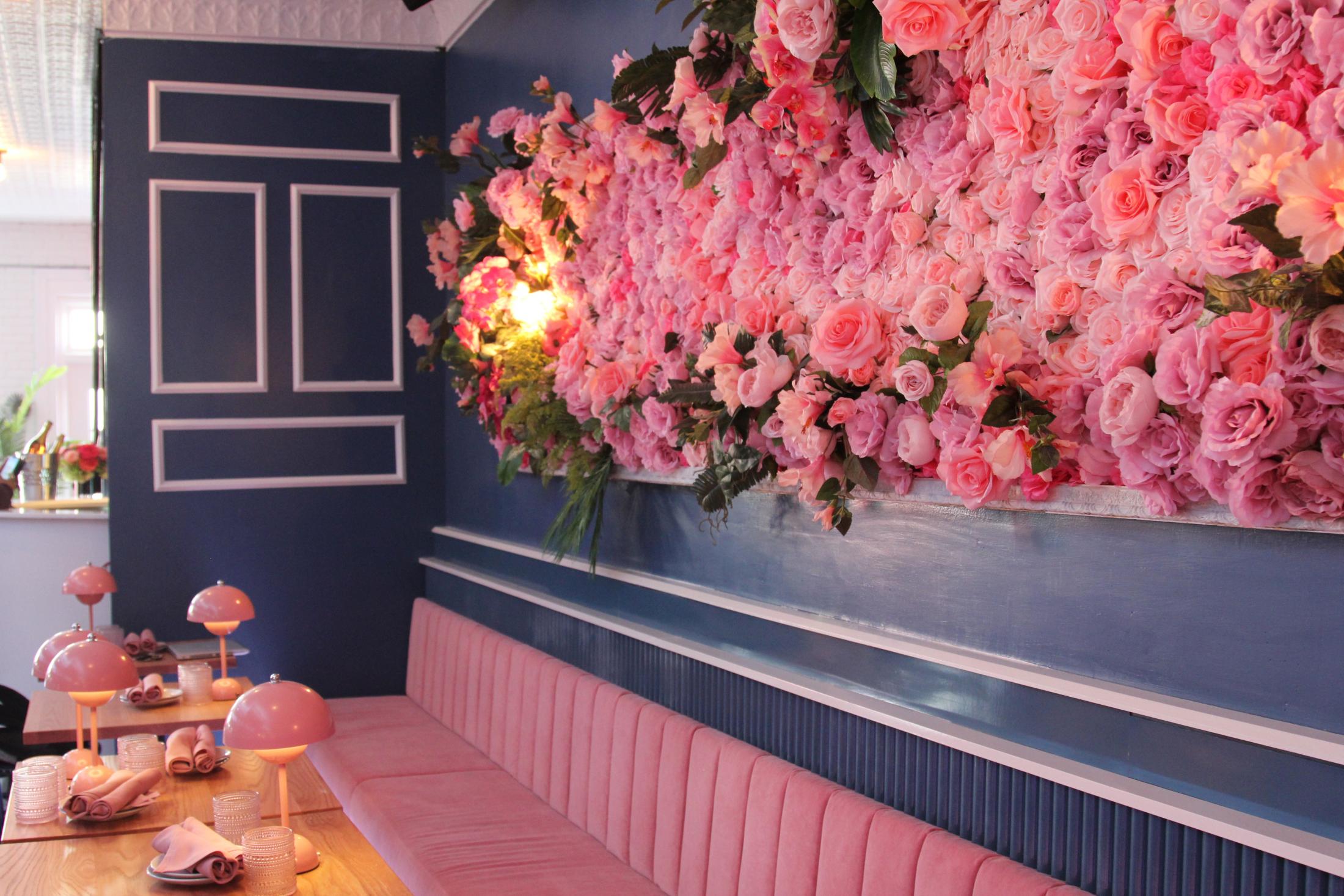 Visible from the end of the block, an exterior mural of a hot pink bottle spilling rainbow liquids beckons diners to 31 East Cross Street. Once inside, you are immediately greeted by illuminated signage and lush pink flowers cascading down the wall from the second floor.
Pink booths throughout the dining room, along with larger-than-life portraits of the late chefs Anthony Bourdain and Paul Bocuse, are just a few changes the two-story brick building has undergone since chef Ashish Alfred took over. acquired last year, with plans to debut a new concept in one of Baltimore's most beloved neighborhoods.
"If you walk around Federal Hill, there are lots of great restaurants, but it can get a bit monotonous for someone looking for more adult things to do," says Alfred, chef and owner of a modern Parisian brasserie. . duck duck goose, with locations in Fells Point, Washington, DC and Bethesda. "I wanted to build a place where I would like to hang out."
Inspired by his trips to upscale French party and brunch spot Bagatelle in New York, as well as his recent trips abroad to Paris and Madrid, Alfred says he hoped to bring back a slice of the culture of European cafes in Baltimore. After it became available last year, it moved into the former home of the Bookmakers Cocktail Club to launch its latest dining destination: No Way Rosé.
"I think the general consensus was that people felt [the building] was a bit too dark," says Alfred. "So for us, a big goal was to bring in lots of color and lots of light to make it really fun. We wanted to create a space where people could just feel relaxed and linger over wine and cheese. That was the idea, just to keep it light.