How to Visit Napa Valley on a Budget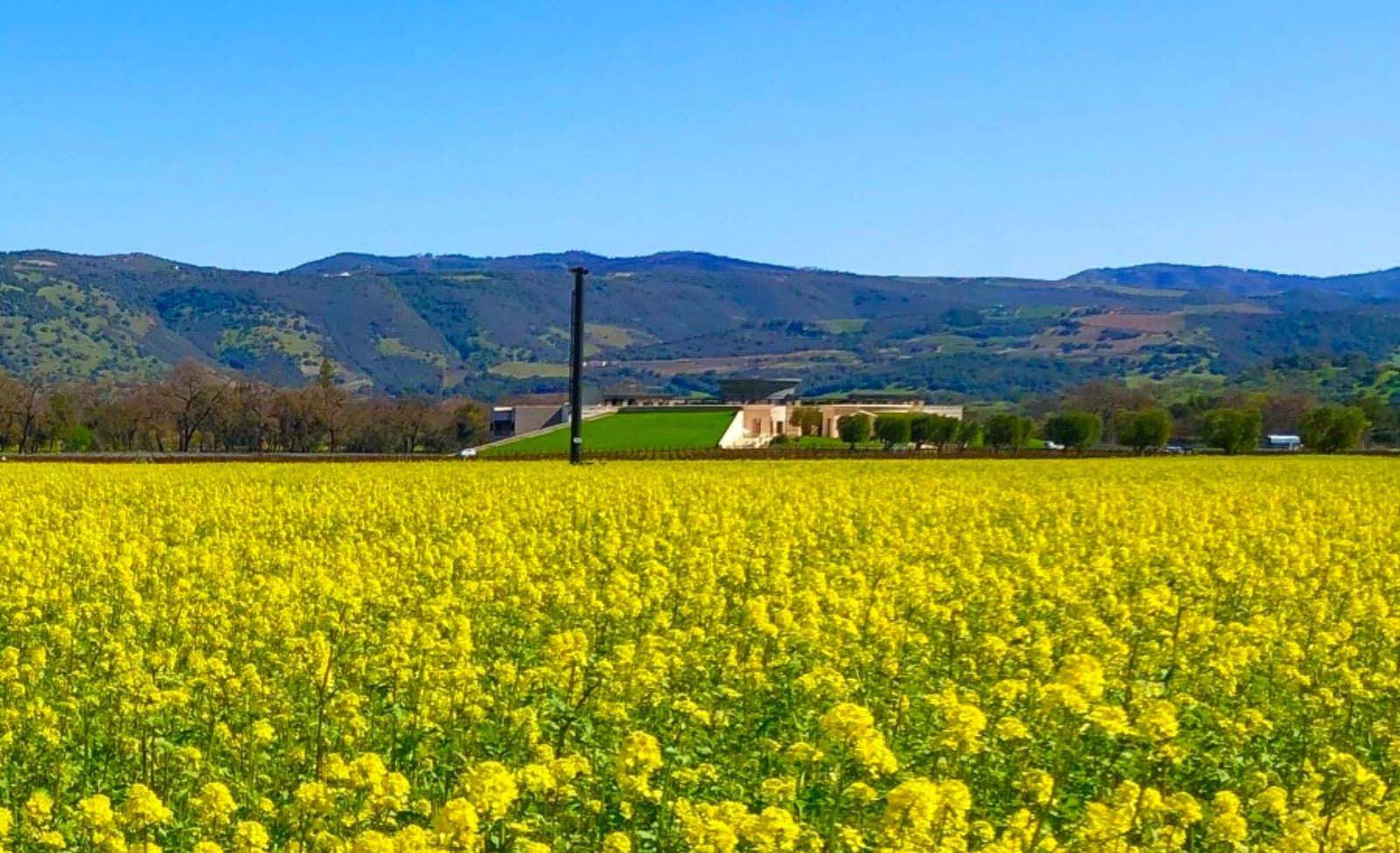 Napa Valley is one of California's most popular tourist destinations, and for good reason! They have the best restaurants, hotels and wineries in the world. Therefore, it can be quite expensive to visit.
So if you're looking for ways to enjoy Napa Valley on a budget, look no further!
In this article, we'll give you a list of the best budget hotels, dining options, transportation, and wine experiences in Napa Valley. Let's start!
When to travel to Napa Valley
The best time to travel to Napa Valley is during shoulder season, which is April through May or September through October. The weather is still pleasant during these months and there are fewer tourists. During the fall season, you will still have the beautiful fall colors. And in the spring, you will witness the sea of ​​mustard flowers and the vines beginning to bloom.
To be honest, I have visited Napa in the winter many times. The hotel rates were some of the lowest we've found and it was easy to get reservations at our favorite restaurants and wineries. However, the vines and vines will look barren during the winter, but since you're in California, it won't be too cold and there's a good chance of sunshine!
If you're looking for the cheapest time to travel, aim for the middle of the week in April or October. You will find that many hotels and restaurants offer discounts during these times.
How to get around Napa Valley
Driving is the most convenient way to visit Napa. If you're tasting wine, however, it's not a good idea to drive your own vehicle. In the area there are several car rental services. Keep in mind that traveling with others is the most cost effective approach. So make the most of your visit to Napa by spending it with family and friends. More the merrier, the merrier!
Napa Valley is one hour north of San Francisco and one hour west of Sacramento. There are many day trips you can book from San Francisco and San Diego to Napa Valley.
This tour of San Francisco – takes you to the Napa and Sonoma Valleys to enjoy 3 popular wineries where you can enjoy wine tastings and estate tours.
This Sprinter Wine Tour departs from San Francisco, Sacramento, and Sonoma Valley and is fully customizable. The day begins with a glass of sparkling wine followed by visits to wineries of your choice. If you don't know where to visit, let your driver select a few for the full experience.
Another option is the Napa Valley VINE bus. It is a public bus system that operates throughout the city. You can buy passes at most hotels or online. However, this does not take you to the vineyards.
Another option would be to cycle however, I don't recommend this as some of the vineyards are in hilly terrain. And normally they are separated by a significant distance. Thus, cycling would not be the best alternative if you want to visit many vineyards. However, if you want to go horseback riding on your own and don't want to visit the vineyards, Napa Valley is a beautiful and wonderful area to ride.
Here are some options for Napa local tours
Best Wine Tasting Experiences in Napa Valley on a Budget
Napa Valley is home to some of the best wineries in the world, so it's no surprise that wine tastings can be quite expensive. The cost of a wine tasting at most wineries ranges between $40 and $100. But do not worry ! There are plenty of ways to enjoy wine tasting without breaking the bank.
Pro tip: Purchase a wine tasting pass from Priority Wine Pass. They entitle you to discounted or free wine tastings at a variety of wineries. So if you're looking to save some money, this is a great option!
Here are some of our suggestions for fantastic wine tasting experiences at a reasonable cost.
1. Black Stallion Vineyard
Black Stallion Winery is located in the heart of Napa Valley near the start of the Silverado Trail. They offer a variety of wines, from Cabernet Sauvignon to Chardonnay. Their wines have won numerous awards and accolades, and their tasting room is a lovely large garden terrace with plenty of outdoor seating.
Next to the terrace there is a small garden with all the different grape varieties planted. Not only that, but they even have descriptions for each variety, allowing you to learn a whole lot more about them. Check their website for more details.
2. Raymond Vineyards
Raymond Vineyards has one of the most fascinating tasting rooms of any Napa winery. The flight will feature a variety of unique, limited-production California wines, including red and white varietals.
From their Crystal Cellar to the Red Room, they have several well-appointed and elegantly decorated tasting rooms. Additionally, they offer an educational exhibit on biodynamic and organic farming in Northern California through their Theater of Nature walk.
$35 for a Reserve Tasting Flight. See their website for more details.
3. Mom Napa
Mumm Winery is one of the most well-known and respected wineries for sparkling wine in Napa Valley. So if you like your sparkling, this is definitely a place to visit. Their indoor and outdoor patio tasting room offers stunning views of the Napa Valley.
$35 for a Reserve Tasting Flight. See more on their website.
4. Rombauer Vineyards
One of the most spectacular views in Napa Valley is offered by Rombauer Vineyards. The tasting room is perched on a hill with a panoramic view of the wine estates. Outdoor tables can be reserved for groups of 5 to 8 people.
They also offer a chance to sample some of my favorite, award-winning Napa Valley Chardonnay and Zinfandel. And at $20 for a tasting flight, this might be the best tasting in all of Napa, especially if you love Chardonnay/Zinfandel.
$20 for a Tasting Flight. See more details here.
5. Beringer Vineyards
Beringer Vineyards is one of the oldest and most historic wineries in all of Napa Valley. Founded in 1876, it's the perfect place to learn about the history of California winemaking. From their famous Rhine House to their world-famous wines, this is a must-see for any visit to Napa.
But the highlight of the experience is definitely the self-guided tour of their huge caves. The caves are over 100 years old and were dug by hand by Chinese workers. They are a fascinating piece of history and well worth the visit.
$30 for a self-guided cave tour. Details here.
Where to eat in Napa Valley
Napa Valley is home to some of the best restaurants in the world. But that doesn't mean they're all expensive! Here are some good places to eat at a low price.
6. Gott's Roadside
Gott's Roadside is a Napa Valley institution. Founded in 1949, it is one of the oldest restaurants in the valley. And it's still going strong today!
Gott's is a great place for burgers and fries. But they also have a fantastic selection of sandwiches, salads and shakes. Most importantly, their prices are very reasonable. This is always a must stop for me when I'm in Napa for lunch between my wine tours. And I highly recommend their burgers!
7. The station
The station is a great place for breakfast or lunch. They have a wide variety of items on their menu, from eggs and bacon to sandwiches and salads. And their prices are relatively low, making them a great option for budget-conscious travelers. Plus the food is always fresh and delicious! Highly recommend any of their pastries and donuts. And the breakfast cookie sandwich is my favorite!
8. Ad hoc
Ad Hoc is a restaurant by celebrity chef Thomas Keller. This is a casual family style restaurant serving American comfort food.
The menu changes daily, so you never know what you're going to get. But it's still delicious! And at $45 for four courses, it's great value. Considering its other restaurant down the street, French Laundry is $400-500/person. However, the best option is to order fried chicken from their takeout menu. And I highly recommend their fried chicken.
9. Oxbow Public Market
The Oxbow Public Market is a great place to eat on a budget. There are a number of different providers, each with their own specialty. So whether you're craving sushi, oysters, tacos, wood-fired pizza or ice cream, you'll find it here. And above all, the prices are very reasonable.
Highly recommend the empanadas at El Porteno. Only $6.50 each, they are some of the best I've ever had!
10. Lou's lunch
Lou's Luncheonette is a great place for breakfast or lunch. They serve American comfort food at affordable prices. Between Carneros and Sonoma you will find this small but charming restaurant located a bit off the beaten path.
I highly recommend their bbq or their chicken sandwich!
Where to Stay in Napa Valley
There are quite a few excellent hotels in Napa Valley. But if you're on a budget, here are some great places to stay.
Hawthorne Suites by Wyndham – Located near downtown Napa, Hawthorne Suites by Wyndham is a great place to stay on a budget. The suites are spacious and well appointed. And the best part is that they offer a free breakfast every morning!
DoubleTree American Canyon – Just south of Napa, DoubleTree American Canyon is a great option for budget-conscious travelers. The rooms are clean and comfortable. And the free breakfast every morning is a real bonus!
Springhill Suites by Mariott – Located in American Canyon, Springfield Marriott is a great place to stay on a budget.
I would say this hotel is the best value for money in the area. The rooms are among the most spacious and best equipped. There is a swimming pool, gym and business center. They offer free breakfast every morning and free coffee throughout the day. Plus, it's conveniently located near the entrance to Napa Valley.
Holiday Inn Express American Canyon – If you're looking for a great place to stay on a budget, look no further than the Holiday Inn Express American Canyon. The rooms are clean and comfortable.
How to Save Money When Visiting Napa Valley
Napa Valley is a great place to visit on a budget. There are several ways to save money while enjoying all the area has to offer. Here are a few tips:
Off-season visit. You will find lower prices on hotels, restaurants and activities.
Eat at budget restaurants. There are plenty of great places to eat on a budget in Napa Valley.
Stay in a budget hotel. There are several hotels in Napa Valley that won't break the bank.
Map of places to visit in Napa Valley
With a little planning, you can have a great Napa Valley vacation without spending a fortune! So are you ready to take advantage of all the wonderful things to do in Napa Valley this weekend? Have a good trip!
Learn more about traveling in California