Key Thoughts from Jane Thomson on Advocating for Women in Wine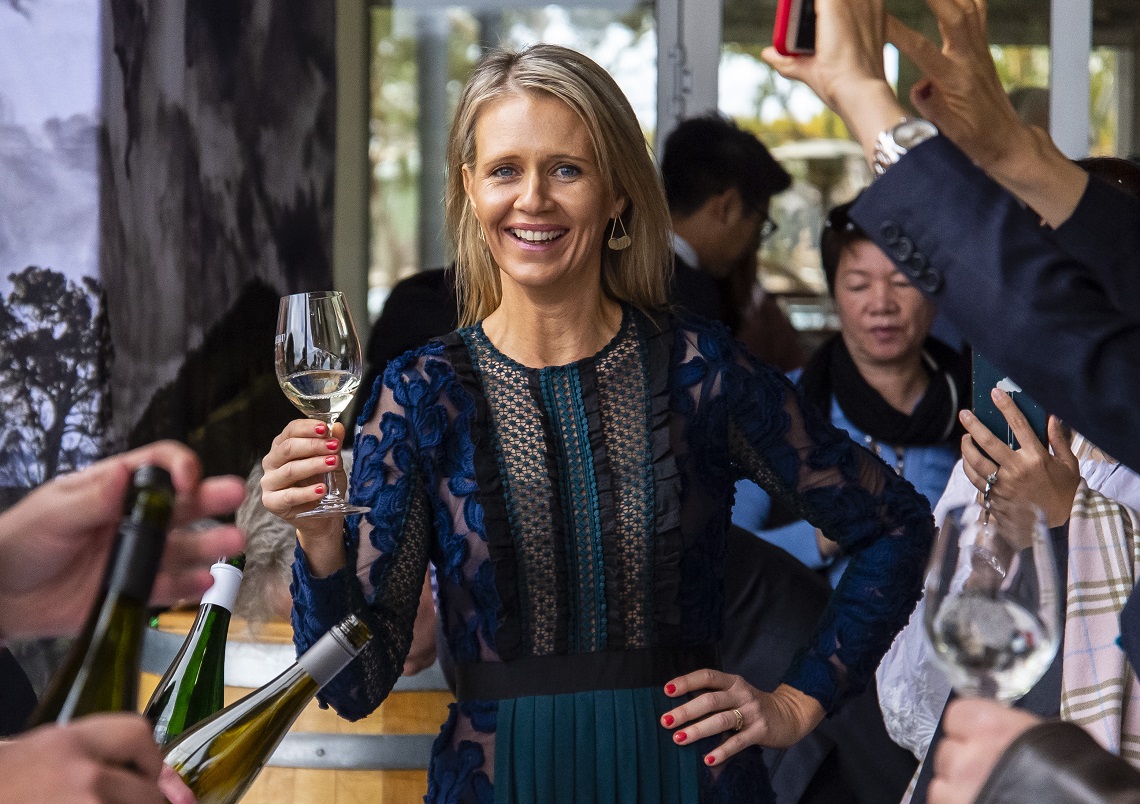 welcome to The ScreamThe Spotlight on Women in Industry series. In this series, we share the stories of women across the industry, raise awareness of the challenges they face, and pass on their advice to the next generation.
Through these regular profiles, we aim to inherit the common visibility and inspiration of International Women's Day, supporting the voices of women in different sectors of the liquor and hospitality industry. It is important that these conversations occur more frequently than once a year.
This week, I bring you the story of Jane Thomson, Founder and CEO of the Fabulous Ladies' Wine Society, and Founder and Chair of the Australian Women in Wine Awards. With roots in wine communication and events, just one conversation with Thomson can inspire you to be the change you want to see in the industry.
Thomson's first connection to wine came from her father, who, after being a very enthusiastic wine consumer, bought vineyards when she was a teenager. She says she got her passion the same way, starting as an avid consumer and eventually working at a Hunter Valley winery, helping run cooking and wine appreciation classes.
However, in college, Thomson initially took a different direction, studying psychology and becoming an organizational psychologist, who had a passion for talking to people about wine on the side. After moving to the hinterland of Byron Bay, Thomson found that there were not many opportunities to be an organizational psychologist in the area and so turned more to communications.
"After a few years, I decided that I would like to bring together my passion for communication and my passion for wine, and that's how the Fabulous Ladies' Wine Society started, 10 years ago this year", Thomson said.
Much has changed for the company and for Thomson over the years, and continues to change.
"I thought it would just be an online community – 10 years ago having a blog and an online community was the 'big thing'… At no time did I ever think we'd be the kind of 'business that we are now, where we' do events, tours and do a lot of 'real life' stuff. that people wanted," Thomson said.
"Before COVID we were doing about 30 wine events across the country every year, we're going back to about that level this year."
On the company's 10th anniversary, the Fabulous Ladies' Wine Society is also adding to its remit, with the website relaunched last month to now also include an online marketplace for women-led wine brands.
"For 10 years, we have been working to enable women wine consumers to come together and at the same time to support women wine producers. We have introduced individual wine producers to our consumer market, but the idea of ​​a market is that we can bring them all together in one place," Thomson said.
"If you're looking to support female producers, you don't have to remember them individually, you have a destination website. And you can know that whoever you buy there will be a fabulous producer.
be the change
The expansion of the Fabulous Ladies' Wine Society has been something Thomson has been thinking about for some time, but ultimately the pandemic helped bring it to fruition, as did the growing atmosphere of female empowerment that Thomson had helped foster. for years.
"When I was really flat out and unable to do much in COVID, I was thinking about this idea that had been floating around in my head for a few years actually. In fact, quite early [in the Society]I wanted to do something like that, but the technology would have been about 10 times more expensive than it is today," Thomson said.
"But the zeitgeist wasn't quite there either… when I started pitching this idea to a few people years ago, the reactions were kind of like 'I don't think we really need it. That's changed now, and we've realized that we can't just sit back and hope and wait for recognition, we actually have to come out hard and stand up for women.
Today, Thomson said there is a lot more collective energy behind women's movements in a wide variety of industries, with a view to not only supporting more equality today, but also creating a better environment of equality for the next generation.
One thing that Thomson has been involved with the Fabulous Ladies' Wine Society to help with this movement is the Hear Me Roar campaign. This campaign was born by the Australian Women in Wine Awards Board, to help raise funds to help women succeed in their chosen role in the wine industry. It started in 2019 with a Hear Me Roar Shiraz, and now has a different iteration in 2022, the Hear Me Roar Gin.
"We asked everyone to name what botanicals they thought should be in the gin, then we got a shortlist and asked everyone to vote on it, with the winning botanicals then going into the gin . So we truly believe this is the gin that Australian women in wine want to drink, it is voted for by them, and 100% of all proceeds go to helping women in wine who want to thrive in their careers" , Thomson said.
It has also been an initiative that has helped the Fabulous Ladies' Wine Society continue to support equality in wine, although it has been unable to award awards in recent years due to the pandemic. Recent recognition has shown that the impact of the organization goes beyond these awards, with the Australian Women in Wine Awards winning the first McWilliam's Excellence in Action Award at the 2022 Australian Wine Industry Awards.
Overcoming the main challenges of women in wine
Thanks to her entry into the industry through an unconventional route as a self-proclaimed "fairly unknown" personality, Thomson believes she was often not taken seriously at first.
"I felt like, real or not, that I was often seen as a curiosity, because I was clearly here making a lot of noise about gender inequality in wine. I had the feeling a bit left out of the mainstream industry stuff," Thomson said.
That was until Australian wine journalist Tony Love asked her to take over his wine columns during his three-month absence, which Thomson called a game-changer for her. Then it was also recognized at the Wine Communicators of Australia Awards, twice in three years.
"Those two things have really helped me move forward in terms of industry acceptance," Thomson said.
However, none of this was easy. There were of course many challenges that Thomson faced along the way and still faces today, which mirror the issues faced by many women in wine. Even at the Thomson level, she feels there is a disparity between men and women when it comes to who is chosen to host wine events.
"I've been thinking a lot recently about how strongly we push for gender equality in the wine industry," Thomson said.
"Living in the society we live in, everyone involves patriarchy, men and women. There are societal expectations that have a gender difference, and it takes a lot of cognitive awareness and awareness of your own biases to counter them on a daily basis.
"As human beings, we absorb this culture around us, and being a counterculture takes energy, awareness, and reflection."
Thomson clarified that unconscious bias is just that — unconscious — but that doesn't mean it doesn't impact women in the industry and the opportunities available to them.
"It's not that people lack intention, and it's not like they don't want to do the right thing or treat people equally – clearly when you ask people they want gender equality. But these everyday automatic behaviors, these subconscious behaviors that we perform without thinking, actually continue to serve the status quo," she explained.
Therefore, it still takes a lot of noise to draw attention to these biases so that automatic behaviors can continue to shift towards those that promote gender equality.
In a positive sense
As someone who's been campaigning for more gender equality in wine for a decade now, Thomson certainly has ideas for how the industry can move together in a positive direction.
His key point? Silver. According to Thomson, funding can help in many ways, both by promoting existing initiatives and programs and by creating new pathways for positive change.
"If you really want to solve something, what you have to do is throw money at it. We do that with any other problem in this industry, but for some reason we don't. with this one," Thomson said.
"This is an industry-wide talent drain that needs to be addressed as it is a real business setback for the entire industry."
Throughout this series, many of our female stars have pointed this out as well. When women don't pursue careers in wine (or the broader liquor and hospitality industry), whether for lack of support or for other reasons, the talent pool shrinks – less women in wine means fewer people in wine.
Meanwhile, for the next generation of young women entering the wine industry, Thomson also had a key piece of advice. She said it was important to be aware of how social media objectifies women and how this can create a problematic environment in which women feel they can only be heard by promoting their appearance rather as their skills and knowledge.
"All the data points to where you have an increase in objectification of women, you have a decrease in people's equal attitude toward women," Thomson said.
Find all previous profiles from our Industry Women Spotlight series here.
Related