Malcolm Jolley: Casale del Giglio and the wines of Rome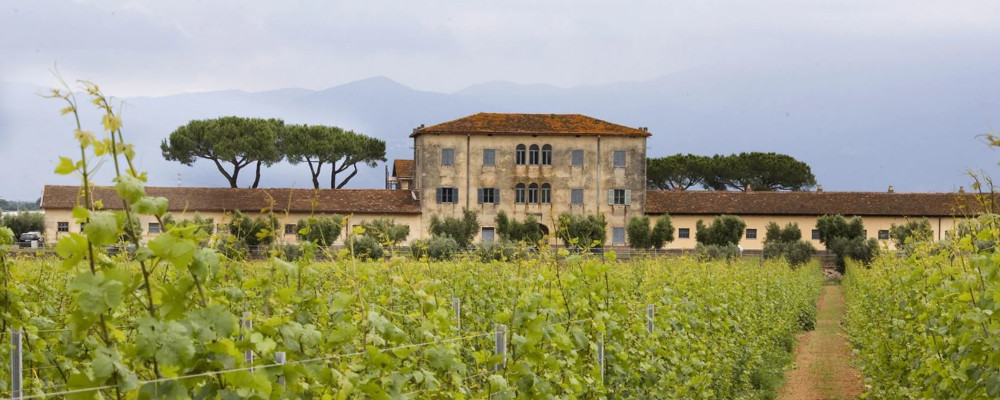 Before the summer holiday season slowed things down, I attended a dinner showcasing the wines of Casale del Giglio, a half-century-old winery outside of Rome near the city coast of Anzio. Elise Rialland and Giovanni Silvestri of Casale del Giglio were in Toronto for the 2022 edition of the Tre Bicchieri wine show, which had not been held since 2019. They and the Ontario importer of Giglio, Profile Wine Group, represented by the sommelier Drew Walker, hosted the dinner. typical Roman cuisine at the Enoteca Social.
Casale del Giglio is an interesting winery because it is both very trendy and very against the grain. It was launched in the 1960s by a Roman wine merchant, Dino Santarelli. His son, Antonio Santarelli, started an intensive planting project in the 1980s to test the potential of their coastal part of the Lazio region, with the cooperation of several wine colleges across Italy. As was the fashion then, although frowned upon in some circles now, they planted a number of "international" grape varieties. But they also planted natives like Bellona and Cesanese, which are all the rage now.
Over many courses, served family style, of Roman specialties like supplì, cacio e pepe, carbonara and Amatriciana, we sampled two of Casale del Giglio's 'international' wines and two of their wines made from native grapes. All wines were referred to simply as "Lazio IGT".
The first of the internationals was the 2021 Viognier, which paired particularly well with chef Kyle Rindinella's house mortadella. When Viogner is done right, like this one was, it has the best of both worlds character of being heavy on the palate with peach fruit and aromatic on the nose with white flowers. Either way, the wine worked particularly well as an aperitif, being interesting enough to hold its own between bites of salumi and olives.
The second international wine we tried was the last of the meal: Mater Matuta 2017, Casale del Giglio's flagship red. Named in honor of the goddess of dawn, Mater Matuta is made from 85% Syrah and 15% Petit Verdot. It showed intense, inky black fruit ending in Mediterranean scrub, haloed by the aroma of violets.
Both wines were drunk as proof that the fruit from all those French vines planted 40 or 30 years ago is really developing as the plants mature and yield declines in favor of flavor concentration. Purists who, following the dogma of the cult of authenticity, avoid wines made from French grape varieties outside France, do not know what they are missing.
After the Viogner, as the Pecorino-based Roman pasta dishes started to come out, we tried the 2021 Bellone. ancient Roman, as it was quoted in the natural histories of Pliny the Elder.
The hills around Anzio are subject to an almost constant breeze from the Tyrrhenian Sea, and beyond the big stone and citrus notes of Casale del Giglio Bellona is a salinity. Combined with a racy acidity, this briny character evokes that elusive and gourmand characteristic known as minerality. Accompanied by cacio e pepe (literally, pasta with cheese and pepper), I was transported to the sunny terrace of Flavio al Velavevodetto in Testaccio.
After the Bellone, we went red and tried the 2020 Cesanese. Casale del Giglio is an integral part of the Risorgimento of the ubiquitous, albeit once underappreciated, Lazio varietal. Cesanese has found pride of place on Roman wine lists of the 21st century.
Casale del Giglio's winemaker is Paolo Tiefenthaler, originally from the alpine region of Trentino-Alto Adige in northeast Italy. It may have been my imagination, fueled by the power of suggestion, but the 2020 Casale del Giglio Cesanese had an element of white pepper and a red cherry sweetness that reminded me of the reds found there, like Lagrein and Schiava.
Structured by silky tannins produced by a long maceration on its skins, the Cesanese wanted nourishment and paired perfectly with its classic Amatriciana accord, contrasting with the salty guanciale and harmonizing with the tomato and garlic. This time the time machine took me to dinner near the Trevi Fountain and the 1920s wood-paneled elegance of the grand Trattoria al Moro.
Given that Rome attracts so many tourists (and pilgrims!), it seems odd that its wines aren't better known. One explanation could be that the Romans and their visiting guests drank most of what was made, so little was set aside for export. If you ate well in Rome, chances are you drank Bellona and Cesanese, and it's entirely possible they were made by Casale del Giglio.
There's a point at every wine tasting dinner where someone (often me) has to bring up the vulgar subject of commerce and ask how much the wines being tried cost. Drew Walker explained that Viognier and Mater Matuta are not currently on the market, but can cost in Canada around $25-30 and $65-70, respectively, when they are.
Bellone and Cesanese, however, are or will soon be on the market and cost around $22 and $25 a bottle. I said I thought it was good value for well-made wines and asked if they should be sold at the Liquor Control Board of Ontario, where I had seen them (and purchased) in previous years. They wouldn't, I was told, but could be ordered online by the case of Profile Wine Group.
I'm glad the wines are available, but I'm concerned about the removal of both wines from regular retail. The wine business is most profitable at its lower and higher ends. Most of the money comes from selling bulk or factory-made wines in high volume at low prices (say around $10 a bottle). And the biggest margins can be made by selling premium wines at a high price (say over $30 a bottle), primarily to restaurants, who view wine purchases as a business expense and an investment.
The individual wine lover will indulge in luxury wines as often as they can afford, but most of us would like access to well-made wines at an affordable price that we can pour with some regularity. . The good news is that the world is full of producers who make beautiful wines that fall into the $15 to $30 price range. It would be a shame if large retailers, especially those operating on a government backed quasi-monopoly, got in the way of trade between the two.
More on this, and the danger of a "missing link" in the world of wine, to come…