Mann Cave Distillery producing award-winning spirits in Weston, West Virginia | Positively WV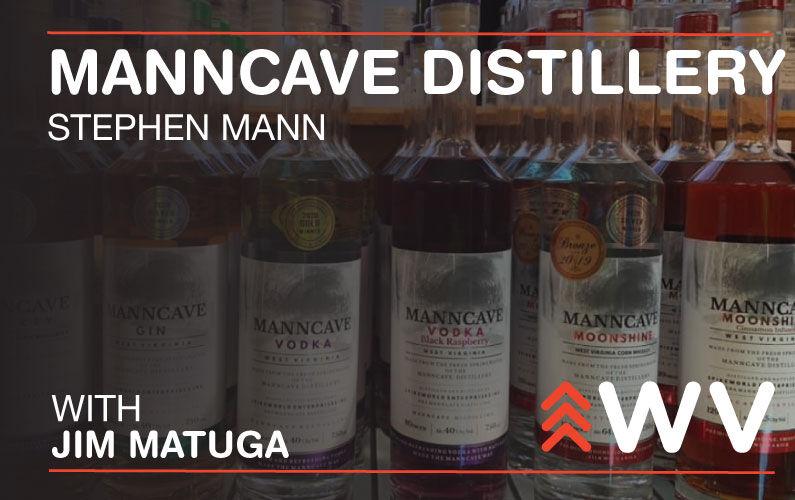 Stephen Mann of Mann Cave Distillery is the most decorated distiller you've never heard of. Yet during his more than three years in the small town of Weston, West Virginia, Mann says, "Some people still don't know who we are.
A lack of community recognition is not the result of the quality of the product. This year, Mann Cave Distillery won the 2021 Double Gold at the San Francisco World Spirits Competition, which equates to 38 judges voting for first place on their coveted Cinnamon Moonshine. The award, Mann said, is akin to an Oscar win.
The distillery has earned gold, silver and bronze medals since its inception in 2018. But, after a brief taste test, it was Mann's former employer who told him to quit his job and start. to sell his house whiskey for purchase.
A born distiller, Mann's prowess in the spirits industry has continued to grow.
Mann searched for years, trying to find his favorite scotch whiskey. Finally, after an unsuccessful escapade, he thought to himself, "How difficult can this be? Some 15 iterations later, Mann had created a higher quality drink than he had long sought – and with that, Mann Cave Distillery was born.
Mann notes three points of separation from the rest of the distillery market:
1. An honest mistake in the early days of production that occurred to create a sweeter tasting moonlight
2. An obsession with natural flavors and color profiling, refusing to use even the slightest hint of artificial additives
3. A natural water source discovered on the 14-acre farm, hidden under two vacant coal mines on the property.
Mann looks forward to expanding his business to surrounding areas. He has also started contacting local lawmakers, hoping to change some laws on the spirits and wine industry. The long and short term goal of the business is to create the best spirits you can buy.
Mann Cave Distillery runs free tours and tastings seven days a week and can be contacted directly from their website.
If you want to keep up to date with Stephen and Mann Cave Distillery, you can visit www.manncave.com.
FAST PWV BITS | STEPHEN MANN
RECOMMENDED RESOURCE: An accounting book and "Battlefield Earth".
ADVICE: "Marketing and advertising (should) be 60% of your budget," Mann advised.