Marilyn Foster: Veni, Vidi, Vici: Come see and conquer Tuscany in 2023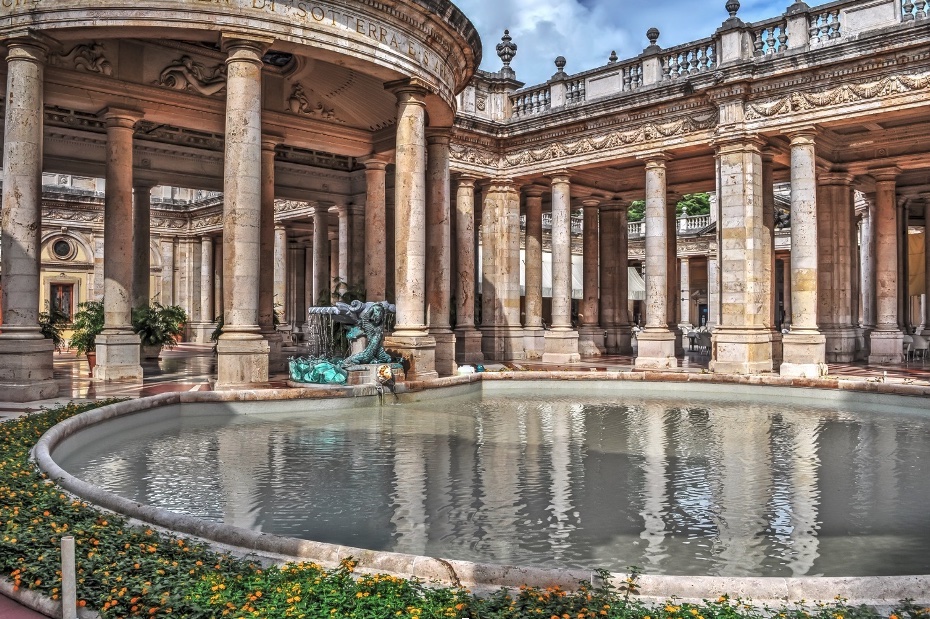 Located in the hills of Tuscany, Montecatini Terme is known for its ancient healing thermal waters. Seven nights will be spent in this charming town on the Tuscany tour, allowing you to easily reach many major tourist spots.
Have you ever thought of walking through the picturesque vineyards of Tuscany or learning how to cook paella in Valencia, Spain? Or spend New Year's Eve 2022 celebrating in a Parisian cabaret, my friend?
Maybe you see yourself strolling the white sand beaches of Phuket Thailand, which looks very nice right now. You can easily put these thoughts into action when you travel with Chamber Travel Club.
There seems to be pent-up demand for international travel now that all barriers to testing have been lifted, and I find that when a new Chamber Travel Club trip is announced, it fills up almost immediately. There are so many seats a tour operator can reserve for each trip, so if you are planning to travel overseas next year, book the trip!
In my last articles, I talked about the amazing Spain tour that caught the attention of many travelers. So much interest, in fact, that we had to ask for more space. And the $200 per person discount in Thailand has been extended to August 3. What an amazing price is this tour.
I'm particularly excited about our new travel ad which is sure to be a winner for those who love wine, incredible Northern Italian cuisine, art, history and breathtaking scenery. We are going to explore Tuscany and what a trip it is going to be! Tuscany is the birthplace of the Renaissance and known worldwide for the art and culture that define Italy.
The first piece of good news is that you'll skip Rome's crowded airport and instead fly to Florence, which is only about an hour or so north of Montecatini Terme. Here you will spend seven nights in the same hotel in this famous spa town popular since Roman times for the healing thermal waters. Nestled in the hills of Tuscany, this charming town will serve as a base for daily excursions.
The second piece of good news is that we will be enjoying this renowned wine region during the traditional harvest period. The tour departs from Reno on September 13 and returns on September 21. Our first dinner is an introduction to the wines of the region, followed the next day by a visit to a local wine estate.
You will visit the charming walled city of Lucca, birthplace of Giacomo Puccini, the most famous composer of all time. It was here that he created his most famous operas, including Madame Butterfly, Tosca and La Bohème. Every picturesque lane in Lucca is waiting to be explored and photographed.
You'll visit Borgo a Mozzano and the famous medieval Devil's Bridge, also known as Ponte della Maddalena, so named because the builder called on the devil when he found he couldn't complete the bridge himself. same. Your guide will regale you with endless stories.
You can take a selfie at the Leaning Tower of Pisa, step back in time at the UNESCO World Heritage Site of San Gimignano, and tour fabulous Florence to include a visit to Michelangelo's David followed by a visit to foot from the many marvelous sites of this artistic city. Of course, no trip to Italy would be complete without a cooking class!
As you're guided through much of Tuscany, you'll have free time to do as you please—or take an optional excursion to the colorful Cinque Terre, the five fortified medieval fishing villages overlooking the Italian Riviera. Another option is to travel south to Gothic Siena, home to the famous Palio horse race held in the central square. Or just enjoy a day at the spa. Whatever you decide, we invite you to see and conquer!
The Collette Vacations price of $3,649 per double person includes airfare from Reno, seven nights first class hotel accommodation, 10 meals including three dinners, tours and more. Details can be found by logging on to www.carsoncitychamber.com and scroll down to the Travel Club page. While you're at it, browse all the travel deals.
Do you want to stay longer or leave earlier? That too can be arranged! Or just call 775-882-1565.
I love traveling with the Chamber Travel Club and have made many wonderful friends. Just got back from Colorado and will be venturing to Mackinac Island with another group in early October. You're never too old to enjoy seeing the world.
Marilyn Foster is so happy to be able to travel again and always has a trip or two planned. She will be 93 in mid-January and still has so much to see.