Master the art of pairing wine and cheese to get the best of both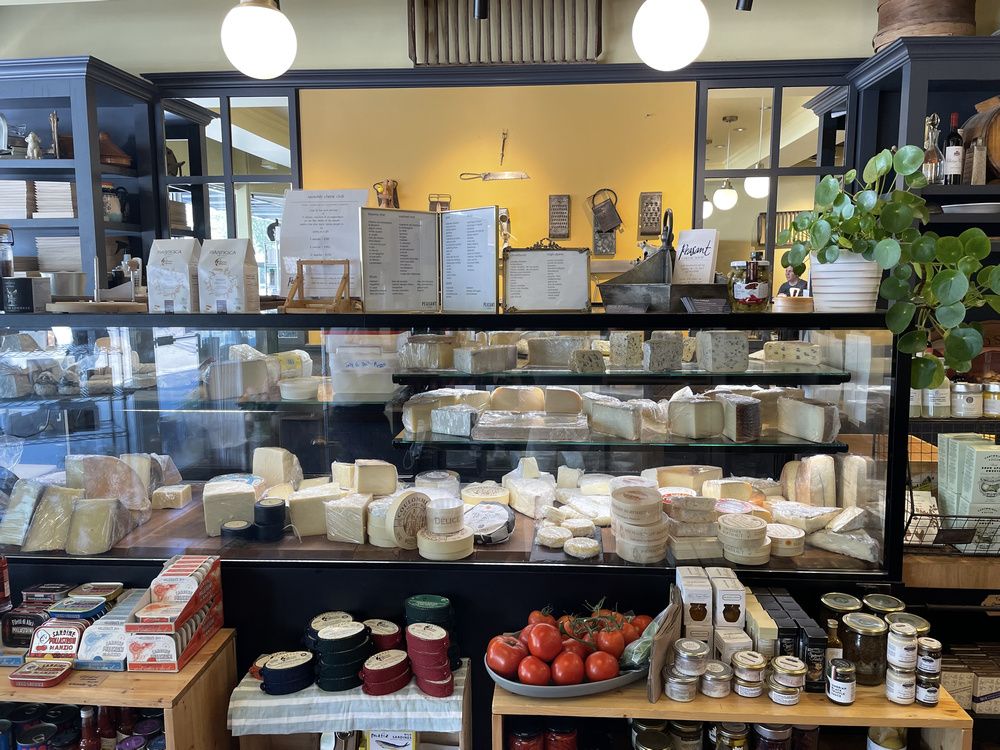 Reviews and recommendations are unbiased and products are independently selected. Postmedia may earn an affiliate commission on purchases made through links on this page.
Content of the article
There's a long-standing tradition that wine and cheese are some of the best pairings in the world, much like Mick Jagger and Keith Richards, Morrisey and Johnny Marr (The Smiths), Jerry Lewis and Dean Martin, all of whom have so worked well together, and, notoriously, hated each other on occasion. The Smiths were offered $75 million to get back together and declined. Now there is a particularly bitter pairing.
Content of the article
Likewise, the Camembert was supposed to spin with the Cabernet Sauvignon but refused to share a biscuit with the tannic red grape. Chocolate and Zinfandel were meant to meet because matchmakers said they went well together and the experience left a bitter taste in its wake. Rock stars and comedians can be finicky, but when it comes to wine and cheese, there's a real chemistry at work that can make the two go together beautifully.
To get to the bottom of wine and cheese pairing, I went to my local cheese shop, Peasant Cheese, and hung out with owner and cheese expert Crystal McKenzie. It has two stores in Calgary, the original Kensington location which opened in 2014 and a new addition in Mission. She was inducted into the Guilde Internationale de Fromagers based in Carpentras, France, a kind of Nobel Prize for cheesemakers, and has been involved in the food industry in one form or another since she was 14 years old. Every time I go to his stores I feel like I've walked into a little slice of France, a country that takes its cheese very seriously. For the French, it is part of everyday life, just like wine, and as such, they have had plenty of time to understand everything.
Content of the article
We've talked about freshness issues when buying cheese, I'm sure we've all had the experience of buying from a supermarket chain and noticing a slight ammonia aroma when you bring it home . This is not a good sign, especially with soft cheeses, and a good indication that the product has been around too long.
We talked at length about the wine pairing process and she suggested that there were three important factors to consider: complementarity, contrast and terroir. A good example of complementarity and terroir would be aged Parmesan and Chianti (although Parmesan originates from neighboring Emilia-Romagna). The bright cherries and high acidity of the Chianti cut through the pungent, salty flavors of the cheese and as such it's a great pairing. Crystal explained that the fat molecules in a sheep's milk cheese are shorter and as such coat your palate longer, another consideration for wine. If the wine has a noticeable tannic structure, like in a Cabernet Sauvignon, you would want a milder cheese because the sugars neutralize the acid in the wine (Gouda is an example of a milder cheese, subtle as that component is). A saltier cheese has the opposite effect, giving even more flavor to a tannic wine. A classic example of contrast would be a blue cheese, like Roquefort, and a mild white, like Sauternes, or the classic port and stilton combo. The salt/sugar components balance and complement each other perfectly, and it's a great alternative to dessert at the end of a meal.
Content of the article
Generally, white wines have a better affinity with cheese, especially with soft cheeses like Brie or Camembert. Sauvignon Blanc isn't always the friendliest of wines, but it works well with some notoriously difficult foods and cheeses. Asparagus is delicate for wine but Sauv Blanc lends itself well to it and, with cheese, it resists the spiciness of goat cheese well. Other good pairings include Pinot Noir and Gruyere, Riesling and Raclette, and Champagne can work well with soft cheeses. Looking for something to go with a fresh tomato and mozzarella salad? A good dry rosé will generally have enough acidity to withstand the acidity of the tomatoes while the fruity component is subtle enough not to overwhelm the delicacy of the fresh cheese.
Content of the article
When I was in Montreal last summer I finished a great meal with local blue cheese served with toasted almonds and local honey drizzled over both. With a glass of sweet Vouvray offered by the sommelier, it was one of those perfect taste moments.
Ultimately, wine and cheese pairing isn't rocket science but it is a science, and a science most can master without spending time in college. Peasant Cheese has a knowledgeable staff that can help you with this, as can many of Calgary's top wine shops. Wine and cheese? Yes please.
Geoff Last is a longtime Calgary wine merchant, writer, instructor and broadcaster. He can be heard Fridays on CJSW's Road Pops from 4-6 p.m. He received a fellowship at the Napa Valley Professional Wine Writers Symposium for articles in this column. [email protected]