READING BETWEEN WINES: Wine on a Vespa: The Italian Job | Chronicles, Reviews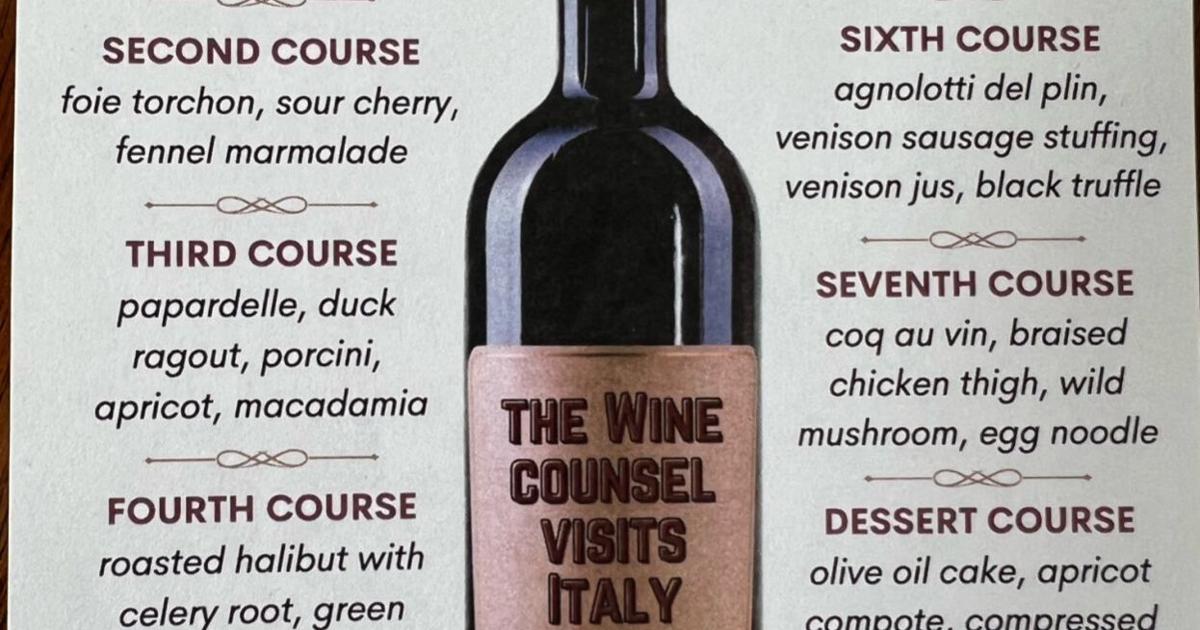 One of the founding members of my tasting board, a small group of discerning grape diviners, co-hosted an Italian-inspired tasting travel diary at his home with his beautiful better half.
The six of us were gathered at the couple's table, each with a bottled Italian Ambassador in our hands, decanted and prepared for tasting. The host, a successful Moghul, Ming and Mithaas restaurateur, tempted by his natural instinct to make it a pairing event rather than just a tasting routine – the words wine and routine don't belong in the same sentence – integrated our magical evening with two very talented chefs from his repertoire to organize the pairing dinner. Excited ! Greet!
The Berlucchi Franciacorta Brut Rose, a blush of a sparkling bride from Lombardy debuted as the traditional opening ritual of the council's champagne. Her pink feline bubbles wreaked havoc with the heady cheeses and charcuterie harvest at the living room table. A vibrant Sagrantino, Arnaldo Caprai 25th Anniversary Reserve, an elixir of satin and finesse from the lesser-known Sagrantino grape, a noble citizen of Umbria nonetheless.
Caprai is Sagrantino's father and his relatives did not disappoint, especially with the chef's braised mushroom tart, mozzarella foam with crispy prosciutto. The next course, like the proverbial parade of a Miss Universe pageant, was a liver torch, topped with sour cherry jam and fennel. This delicious plate was continued with an elegant La Serena Brunello Di Montalcino at its Sunday best, a deep ruby ​​red, balanced notes with subtle hints of fruit mixed with spice.
A Nebbiola grape blockbuster, like its previous peers, followed, a crisp Barbaresco from the legendary house of Gaja, in Sori's Avatar Tildin Langhe trumpeting its upbringing of tar and roses, mellow but noble tannins and ending with white and black truffle vapours. The chef pulled off this pairing with a duck ragout, all its quack charm encased in a paparadelle infused with porcini mushrooms, apricot and macadamia.
A roasted halibut came just after being bathed in green apple puree and topped off with artichokes and a solo celery root. He was begging for a Sicilian liquid mate and obligate volcanic tap called Aeris Etna Bianco, his middle name after the famous volcano whose lava shaped his parentage. Impossible to ignore the tension between its air of rock salt, lemon zest and dried fruit as it carried the fish towards our senses.
Four courses down, three to go, the host and council agreed to do a fun mini triathlon to hang out, laugh and reminisce about past tasting sessions. After this grueling physical exercise, the board was back for another hedonistic punishment by our gracious hostess and host with the most.
Course number five transported the writer to his native India where a wild boar hunting expedition might well have served as the centerpiece of the Chef's next pairing, a 'scottiglia di cinghiale, his surname meaning wild boar in a robust polenta stew, so hearty that it threatened to overwhelm any wine that presented itself – but not Bolgheri's Sassicaia Tenuta San Guido, its Tuscan warrior muscle covered in a veil of sexy fruit and alluvial aromas. Its harmonious notes are played like a mechanical piano without the need for accompaniment. Cheer! Bellissimo!
The board could have easily juxtaposed the next wine, a beefy Barolo, a Luciano Sandrone number, to complement the robust pork on the previous plate, but the Barola had its romance for the venison sausage in its own citrus-flavored jus. truffle oil. And the courtship was a success with the heady, hazy vapors of Barolo enhancing its own fruit and enticing venison.
Where is the rooster? This ubiquitous Italian symbol of harvest and fertility made its slow but sure way to the table, albeit with a French accent, a delicate Coq au vin braised chicken leg dressed in a wild mushroom garland of egg noodles.
The rooster was joined in its glory by another intense Italian, a Roberto Anselmi Amaroni from the Veneto region, his triad Valpolicella blend of three varietals, semi-dried on mats in the Veneto sun made it the Italian nectar that It is.
The dessert wine, a charming Feline Vin Santo with its roots in Chianti, shows off its rose gold hue and a family Sauterne face, a picturesque extraction of dried pineapple, peach and apricot and yet fresh as the dew morning hits the ebb notes. of this celebration worthy of a Caesar. A coterie of sweets topped with olive cake, apricot and peach compote with a textural contrast of Marconi almond chips was the anthem of this uber decadent banquet.
Caligulla could not be reached for comment.