So Frenchy So Chic returns this summer for more French champagne parties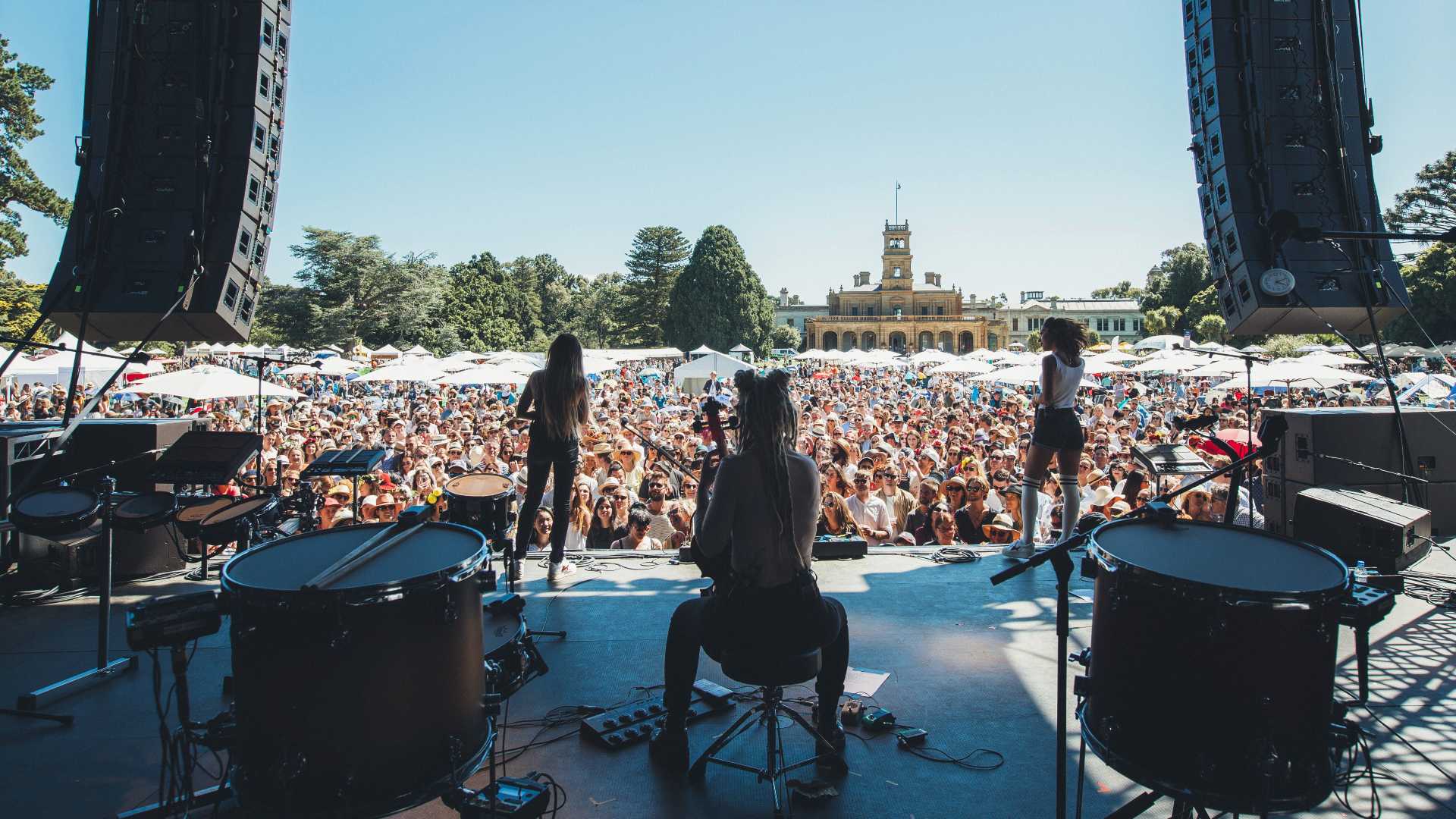 Want to prance through fields imbued with the charm of provincial France? Well, forget booking a flight – it's just a laid back summer weekend when So Frenchy So Chic is in town.
The ever-popular one-day French festival returns to Sydney's Bicentennial Park and Melbourne's Werribee Park Mansion in January 2023, celebrating its 12th anniversary. If you've never been there, expect an entire afternoon of French-inspired treats, including (but not limited to) gourmet picnic baskets, very good tartlets and terrines, and supremely good wine – all set to a blissful French soundtrack.
Thus, Frenchy draws on an eclectic lineup of artists, both drawing inspiration from the classic sound styles of France and showcasing top-notch French talent. Headlining the 2023 bill are the 60s-tinged pop sounds of Pi Ja Ma, award-winning singer-songwriter Timothée Régnier aka Rover and French festival favorite Kalika, as well as the fiery tunes and l enormous stage presence of world famous artist Suzan.
As always, wine and food will flow as easily as this icy soundtrack, headlined by an abundance of bubbles courtesy of Champagne Lanson, one of France's oldest champagne houses. In Sydney, the French restaurant Rosebery Frenchies prepares luxury charcuterie baskets, and you can also enjoy fine French dishes at Bellevue Cottage. In Melbourne, Frederic Bistro, Milk The Cow and L'Hôtel Gitan do the honors to ensure that your picnic day is of quality.
If you're more of a mixed picnicker, you'll also find a huge range of food stalls offering all the chic essentials – think, oysters, lobster rolls, croque monsieurs, cassoulet, madeleines, creme brulee, pancakes and cheese on cheese. And of course there will be plenty of French beers, cocktails and rosé, red and white wines.
If you're quick, you can grab one of the limited Premiere Picnic group tickets for crews of 10 – at $205, they include a full picnic, with two baskets of cheese, two baskets of charcuterie and two bottles of champagne.
Early bird tickets are on sale now for $79.40 each. If you have kids, you'll be happy to know that it's all very family-friendly, with kids' tickets starting at $10 (free for children under three).
SO FRENCHY SO CHIC 2023 AUSTRALIAN DATES:
Sunday January 15 – Werribee Park Mansion, Melbourne
Saturday, January 21 — Bicentennial Park, Glebe
So Frenchy So Chic is coming to Sydney and Melbourne in January 2023. For more information or to purchase tickets, visit the event website.
Images: Liz Sunshine and Tekni.