Transform Magazine: Denomination designs the brand and packaging for a new range of natural wines – 2021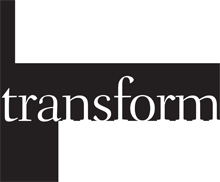 Australian winery Cowpunk Wines worked with beverage design agency Denomination to develop branding and packaging for its first brand of natural wine.
Natural wines are made with minimal intervention by the winegrower without traditional or preservative "fining". Cowpunk sought to harness the growing consumer desire for natural products, targeting the product not only for hipsters but a wider audience as well.
"We wanted to respond to the growing desire of consumers for origin wines without additives, produced in a sustainable manner, but it was important that the range appeal to a large market. Cool, yes, but not intimidating, "says Nicholas Crampton, co-owner of Cowpunk Wines.
The name Cowpunk was chosen to capture the brand's "earthy naturalness and edginess", says Rowena Curlewis, CEO of Denomination. "Cowpunk music – a mix of country and punk – is unvarnished and forward thinking and was inspired by the real, raw sound of country music before it became hugely commercialized. We thought it was a great analogy to what natural wines are, "she says.
The identity of the packaging dates back to the earliest handcrafted ranch panels, often welded into shape using steel or old pieces of iron. A series of icons, inspired by the markings of cattle, replace the traditional copy of the back label. Used on both labels and senders, infographics keep the message short and simple.
A "roll it" icon shows those new to natural wines that the bottle needs to be shaken before opening – a counterintuitive step for many people – and also aims to become an icon of the natural wine "movement" when it is opened. is used on merchandising.
The labels are hand-stamped not only with the year but also with the month – and day – of picking of the grapes, echoing the expiration date of fresh foods and conveying the freshness of the product, a key element of natural wines. . This also aims to communicate the artisanal and artisanal character of the wine.
To emphasize the difference in the style of the wine, the bottle comes with a flap closure. Again, this borrows from the fresh food category of pickles and preserves and aims to create a warm but appealing personality for the brand.
Due to the hinged lid enclosure, the bottle is 100% resealable and reusable, with the goal of possibly having refill stations at some retailers. "Reuse it" on the back label and the shipper encourages consumers to reuse the packaging instead of just recycling it. The simple two-color printing reduces ink consumption and the paper is 100% natural cotton paper with impurities and slight variations in tone.