Try six eclectic wines from Maurice Terzini, the legendary Sydney restaurateur behind Bondi's iconic Icebergs dining room and bar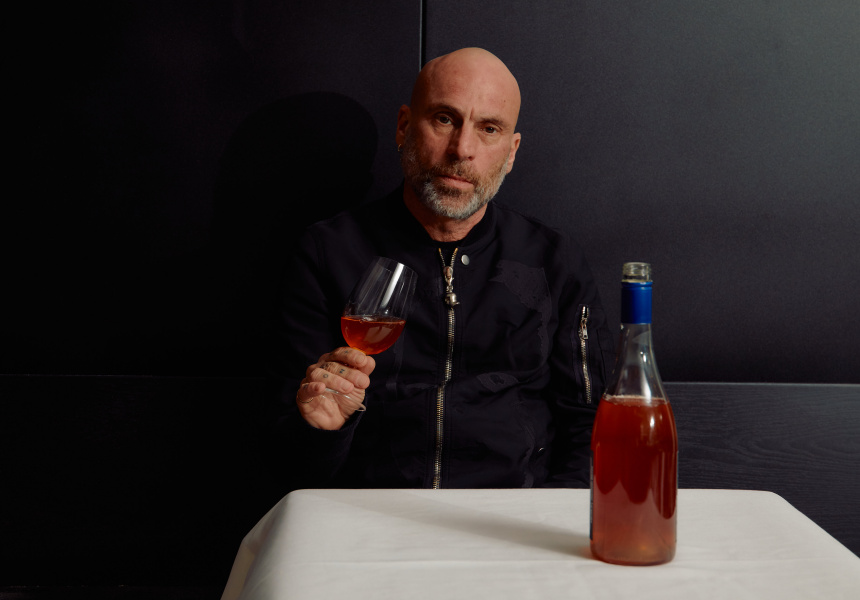 Maurice Terzini, the legendary Melbourne-born restaurateur behind the iconic Bondi Icebergs Dining Room and Bar, describes himself as a "jack of all trades".
He has not only brought some of his most ambitious restaurants to Sydney (Cicciabella, Caffe é Cucina), but has also worked in fashion (he is co-owner of fashion brands Nothing more and ten pieces, design and music. And now he's showing his talent for selecting incredible wines in our latest Large format wine box.
A collection of easy-drinking, natural, and most importantly lo-fi (meaning they're made with minimal intervention) wines, the box will bring the party to your home even when you're hiding from the cold. Find lean oranges that will make you feel like you're on the Italian coast, juicy and smashing Australian Pinot Noirs for sitting by the fire, and a classic Syrah that surprised Terzini with its elegance. And they'll pair with just about anything, from a big bowl of comforting pasta to a slow Sunday roast.
"I hope the box encourages good conversations, ideas and love," says Terzini.
Terzini's box is linked to his passion for zero waste, local producers and, of course, good times. "When it comes to picking wine, I'm all about sustainability and good farming, but mostly the people who do it."
The 2021 Blind Corner Orange in Colour, for example, comes from biodynamic and certified organic vineyards in Margaret River. It uses just about every variety of white and gray you can think of before being mixed into a wild ferment. Or there's a pinot noir rosé from one of Terzini's favorite Victorian producers, Hochkirch, which uses 100% 25-year-old vines grown on the estate. Beverage writer Max Allen once said that this 700-acre farm was as "close to the ideal biodynamic vineyard as you could imagine."
It's a big month for Terzini, who is set to open his first restaurant in Melbourne in over a decade, alongside Joseph Vargetto of Mister Bianco. Called Cucina Povera Vino Vero, the restaurant will offer a simple experience inspired by Italian migrants who came to Australia between the 1950s and 1970s. Wines will be a big priority here, but not in the way you'd expect.
"The older I get, the easier I want my dining experiences to be — that includes wine selection," says Terzini. Expect a list of around eight "no frills" house wines – reminiscent of what Terzini's father drank – supplemented quarterly with wines from friends of Terzini. First up: Giorgio de Maria, a native of Piedmont, whose Giorgio de Maria Fun Wines portfolio contains a long list of cult wine producers from around the world.
"Wine helps make the flavors of food explode, and it's very social. The thread is sometimes more important than the wine itself," says Terzini.
The Maurice Terzini x Broadsheet Wine Box is available in limited quantities until July 5th.
Subscribe at Broadsheet Wine today and get $40 off your box (and save $10 every month after that). Or see what we're talking about and grab a single box for $160.