What top chef Danielle Alvarez learned about cooking on a foodie trip to Italy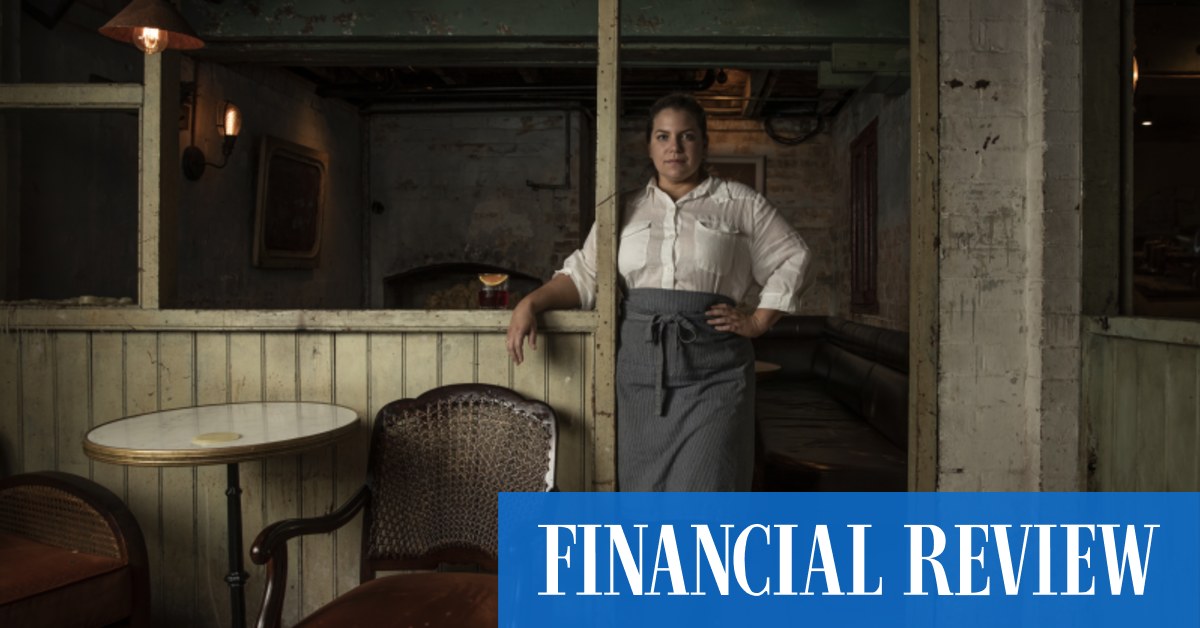 We took a quick look around, but hunger lured us into town for lunch. Piozzano has only one restaurant, Trattoria La Stella. Italy, once financially dependent on tourism, hasn't had many visitors in the past two years. When my parents and I walked in, the whole restaurant stopped and stared at us. I had the feeling that even before the pandemic, this city had few foreign visitors. That's exactly how I like it.
A nice waiter who spoke English sat us down. The only question was still or sparkling water. The rest was decided. After a few minutes of sipping the local wine (a cold, bubbly red), the first plate arrived on the table – locally made prosciutto, pancetta and culatello with pickles and soft, crispy Italian bread.
Then there were three pastas to share, all handmade (of course) with local ingredients. A form of rustic ravioli with ricotta and green vegetables tossed in butter and served with sautéed porcini mushrooms on the side; short pasta drizzled with borlotti beans and tomatoes and a generous bowl of parmigiano-reggiano on the side; and meat-stuffed anolini in brodo, one of my favorite things in the world.
When you want to cook and create something with as few ingredients as possible but each of them shines, everything has to be perfect. There were no unnecessary toppings, no extra 'value added' frills – just good ingredients, made with centuries-old traditions, prepared by hands that have been preparing the same dishes for years using the very best local products.
There is a pride and confidence that is part of the Italian identity. They know how good it is and even in this humblest of restaurants there was no insecurity about food or wine.
During our week in Emilia-Romagna, we took a food tour of a parmigiano-reggiano factory and a prosciutto di Parma factory. At the parmigiano-reggiano factory, we tasted cheeses at different ages; it blew me away.
It was another reminder to stop and pay attention to detail. My mind immediately started thinking about the different applications for each: how younger cheese might be better in a salad, or how well-aged cheese probably doesn't belong on pasta because it might be too potent (but maybe be on a cheese board instead?).
In the second factory, a final tasting of prosciutto, not of different ages but of different cuts, made it possible to better understand the level of detail and precision of these Italian artisans. Did you know that different muscles in the same ham leg taste different? I didn't and left with a genuine sense of admiration.
These ingredients are shipped worldwide and can be found in every grocery store. So you can imagine that machines and conveyor belts do all the work. But the reality is that these items are still handcrafted (yes, machine-assisted). When I think about it, it's the appreciation that makes everything sweeter.
From Emilia Romagna we continued on to Venice, making a quick and fortuitous stop in Verona for lunch, where I had – hand on heart – the best risotto I have ever tasted, in a small restaurant called Tre Risotti. It was made with alpine cheese and served with radicchio.
Every grain of rice was al dente and perfectly fluffy. But what struck me the most was the flavor of the chicken broth used to make it. Rich, meaty and umami has been on my mind ever since.
In Venice, we sampled local cicchetti, or small bites, to pair with wine, ate many plates of sardines in saor (a sweet and sour marinade made with onions, vinegar and currants), and too many vongole spaghetti plates to count.
One of my favorites was at Cantina Do Spade, a traditional little bar near the famous Rialto Bridge. I asked the waitress if the chef would share the ingredients for the spaghetti vongole. Unsurprisingly, it was clams, garlic, local wine, parsley, olive oil and pasta. That's it!
Chefs all over the world have a natural inclination to add to dishes, to constantly try to "improve" them with our brilliant creativity. But the greatest skill of all is knowing when something is enough. I think of this spaghetti vongole and how in my kitchen I could have added breadcrumbs or chili flakes or both which I know would diminish the beauty of the dish in a subtle but noticeable way.
It was the same with a salt-baked branzino at Da Giacomo in Milan. It was literally the fish. I would have felt compelled to have added a sauce or other topping. However, it was so delicious in this pure form that it felt like a revelation. But then, the branzino itself is only found in the Mediterranean. So if I tried this salty fish dish with a different fish, it wouldn't be the same.
Back in my restaurant, I can't leave the kitchen halfway through and sit down to taste my dishes while customers eat them. But I can swear to trying to taste things the way I taste them on vacation, with a heightened sense of joy.
Of course, that seems impossible now that the holidays are over. But if I take those lessons and memories with me as I cook at home and at work, I think the food will be better, simpler, and more Italian.
Fin Magazine's winter issue comes out Friday, May 13 inside The Australian Financial Review.